Bouquets aren't the only thing flying high at weddings this year. A new American Express study finds the average cost to attend a wedding is surging to $592, up 75 percent from two years ago.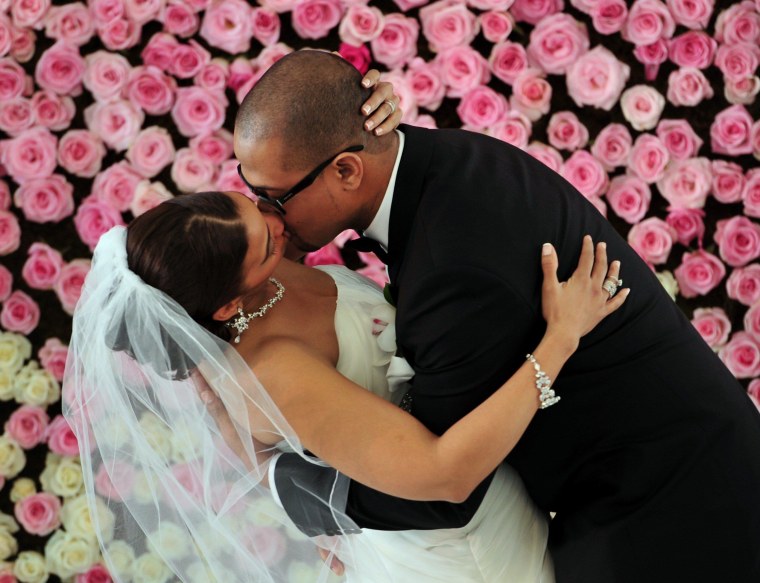 That doesn't even include the cost of gifts. Most guests will spend an average of $109 per gift, twice that if the recipient is a close family member.
The total then goes to $701, with $308 of that going to travel and accommodations, and $164 toward clothing and accessories.
Costs are slightly higher for members of the wedding party, an average of $618. In the case of bridesmaids, 78 percent said they'll buy a new dress, but only 26 percent said they would wear it again. Instead, about half will give it to a used clothing store or a friend. Only about one in five will let it use up hanger space in their closet.
"Weddings can be expensive, whether you're tying the knot or attending as a guest," said David Rabkin, senior vice president of Consumer Lending Products for American Express. "While careful spending continues to be the trend for 2014, consumers on both sides of the equation will shell out more."
The research was conducted online in a random sampling of 1,503 adults, Feb. 12-14. The results have a total margin of error of plus or minus 2.5.