Soon fans of a clear soda Pepsi discontinued 20 years ago may not have to scour eBay for their fix. This week the bottler strongly hinted that Crystal Pepsi is coming back.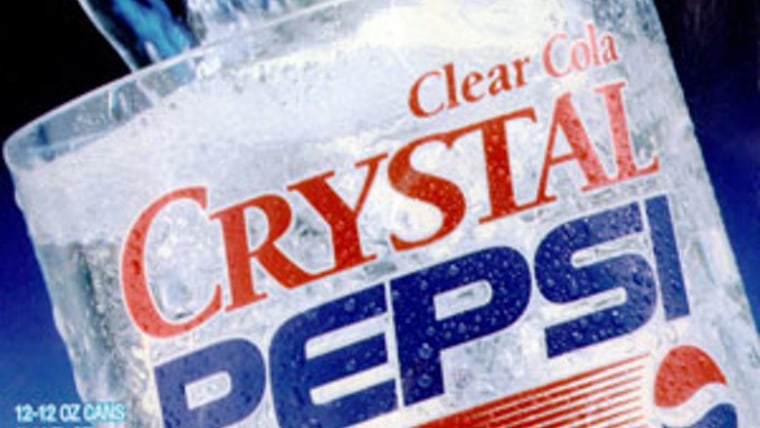 The news comes via a tweet the official Pepsi account sent Kevin Strahle, a competitive eater and YouTube personality who has been leading the charge behind the #BringBackCrystalPepsi online movement.
Pepsi confirmed to NBC News the authenticity of the letter but declined to comment on any further details. Pepsi spokesperson Angela Tucciarone said, "We take customer feedback very seriously and we do think Crystal Pepsi fans will be happy with what we have planned."
Fans have been asking for the return of Crystal Pepsi for years, but perhaps none as visibly or committed as Strahle, known online as L.A. Beast. In one of of his many videos on the topic, he drinks what he says is an unopened 20-year old bottle of Crystal Pepsi he bought on eBay. Later in the clip, which has over 11 million views, he gets sick on camera.
The move is similar to one pulled by Coke last year when it brought back the canceled 90's-era "Surge" citrus soda drink for sale only on Amazon.com following a customer-led social media campaign. All the cases in the first batch sold out within the first hour.