/ Source: Associated Press
Coca-Cola is looking to tap into a new market, with plans to let customers make its sodas and other drinks at home.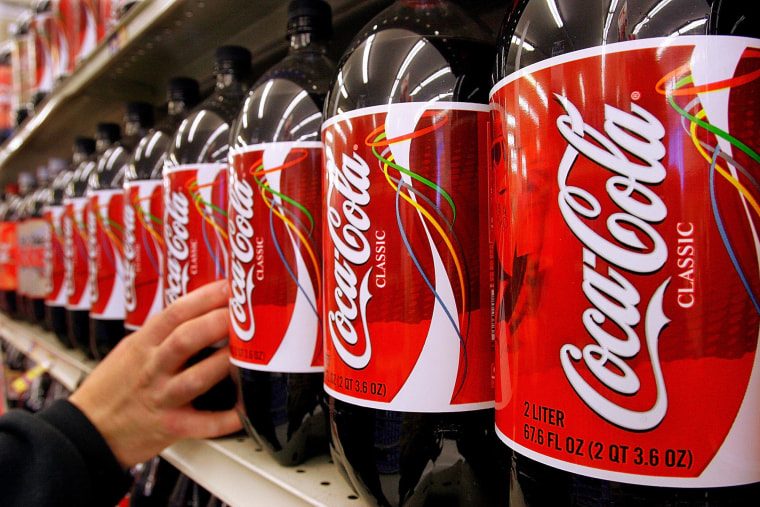 The world's biggest beverage maker said Wednesday that it's buying a 10 percent stake in Green Mountain Coffee Roasters Inc. for $1.25 billion as part of an agreement to bring its brands into the fast-growing at-home market. Green Mountain is known for its single-serve coffee makers, but is developing a machine for cold drinks as well.
The deal comes as SodaStream makes an aggressive push to make its at-home carbonation machines a fixture in U.S. kitchens. The Israeli company has touted its machines as a cheaper, more environmentally friendly alternative to buying Coke and Pepsi drinks.
Investors sent Green Mountain's stock soaring and SodaStream's lower after the deal was announced.
Coca-Cola's decision to team up with Green Mountain also comes as soda consumption in the U.S. and other developed nations continues to decline, in part because of the growing number of options people have in the beverage aisle.
Green Mountain's "Keurig Cold" machine is expected to roll out in the company's 2015 fiscal year. The company says the machine will let people make sodas, sports drinks and other beverages with the touch of a button.
Green Mountain CEO Brian Kelley said that the company planned to "do with cold beverages what has been done with hot tea and coffee."
Before joining Green Mountain in late 2012, Kelley had been a high-ranking executive at Coca-Cola.
Coca-Cola and Green Mountain said they have signed a 10-year agreement. As part of that deal, Coca-Cola will acquire nearly 16.7 million new Green Mountain shares.
-The Associated Press