/ Source: Associated Press
Wendy's is rolling out a program that lets customers pay using their smartphones, following a similar plan unveiled by Burger King this week.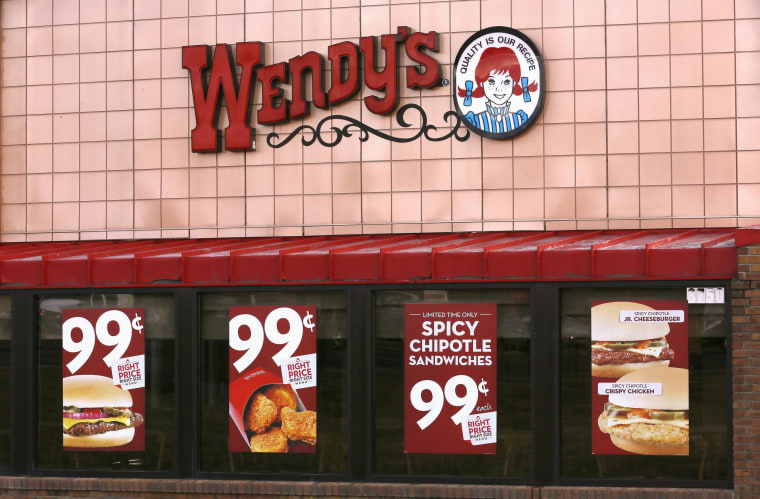 The Wendy's Co., based in Dublin, Ohio, has been testing the mobile payment option over the past year and said the majority of its roughly 5,800 U.S. locations are now ready to accept the payments.
The move reflects a push by fast-food chains to court younger customers by tapping into the attachment they have to their phones.
"If they want to come in and give us business, we want to allow them to pay the way they want to pay," Craig Bahner, chief marketing officer for Wendy's, said in a phone interview.
Burger King Worldwide Inc. also said this week it would introduce a mobile payment program at its U.S. restaurants in April.
McDonald's Corp., meanwhile, has acknowledged the importance of mobile payments but is still in a testing phase after hiring its first chief digital officer in October. Chipotle is still experimenting with options as well.
In the meantime, Starbucks Corp. is pushing to get more customers to sign up for its app and loyalty program and says 14 percent of all purchases now come from mobile payments. Executives at the coffee chain say customers who sign up for the app tend to visit more often.
To pay with the Wendy's app, customers tap the app to pull up a six-digit number they tell the cashier, rather than holding up their device to a scanner. Burger King also said its app will give customers a four-digit number they tell cashiers to make a payment.
"That's a real benefit when you think about cars going through pickup windows," Bahner said.
-The Associated Press