After being hit with historic levels of flooding, South Carolina residents are undoubtedly scrambling for their insurance policies this week. Especially if you live in an area where flooding is common, this serves as a solid reminder to make sure you're properly covered. But if you don't already have a policy, it may be too late.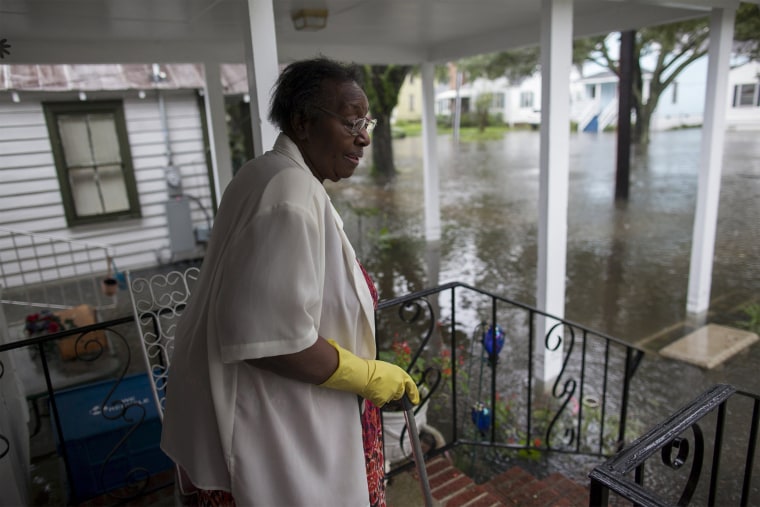 Here's 5 things you need to know about flood insurance:
1. Flood insurance comes with a 30-day wait period
With a few exceptions, flood insurance takes 30 days to kick in. So don't expect to be covered if you run out and get a policy after the damage is already done. Typically, the only exceptions are if the insurance is purchased in connection with a loan or when there's been a remapping of your community. The National Flood Insurance Program (NFIP) website explains these exceptions in greater detail.
2. Homeowner's insurance does not equal flood insurance
If you're a homeowner, you have homeowner's insurance, and if you're a renter, you might even have renter's insurance. That's great, but unfortunately, your policy probably doesn't cover flooding.
"The thing is, flooding is excluded under a standard homeowner's insurance policy," said Loretta Worters, VP of Communications for the Insurance Information Institute. "It's really something that everyone should think about. And if you don't live in a high risk area, you're not going to pay much, anyway."
Worters pointed out that the average premium is about $700 a year, but of course, that varies depending on where you live. You can elect to cover your home for up to $250,000, your personal property for up to $100,000, or both. Need more than that? You'll have to buy excess flood insurance, which is available through private carriers.
3. Wind damage might not be covered, either
Depending on where you live, your homeowner's insurance might not cover hurricane or windstorm damage, either. South Carolina is a high risk area, for example, and residents usually have to buy "windstorm insurance" in addition to their standard homeowner's insurance. This typically covers damage directly caused by winds or hail.
If you haven't already, check out your homeowner's policy to see exactly what is and isn't covered with damage from a storm. And keep in mind: windstorm insurance doesn't usually cover damage from flooding. Unfortunately, you may need separate policies for both.
4. Flood insurance doesn't cover everything
Your NFIP policy might not cover all of your belongings, either. According to the NFIP website, it doesn't cover property outside of the insured building: patios and decks, for example. It also won't cover any mildew or mold damage that could've been avoided. You'll want to thoroughly review your policy to see what's excluded, but in general, your policy only covers damage that's a direct result of flooding.
5. 100-year flood zones, explained
If you're considering flood insurance, you'll probably check to see if you're in a high-risk flood zone. The government differentiates between 100-year and 500-year flood zones, and it's easy to misinterpret this metric. Basically, if there's a 1 percent annual chance of flooding in your area, you live in a 100-year zone. If there's a 0.2 annual chance, you're in a 500-year flood zone. That's fairly straightforward, but if your area has been recently hit, it doesn't mean you're out of the woods for the next century.
"I think the problem is, people seem to feel that it's not going to happen soon. They think, 'What are the chances of experiencing another 100-year flood?'" said Worters. "It's the probability of it occurring in any given year, but it doesn't necessarily show the likelihood that it can happen again."