Parents may be looking forward to their kids returning to school this fall — but they're probably not so excited about the daily challenges around transportation.
Not only do most kids need to be dropped off and picked up from school, they need to get to soccer games, tutoring lessons, play dates, and so on. For working parents who have their own schedules to maintain, all this juggling — and driving — can be hugely stressful.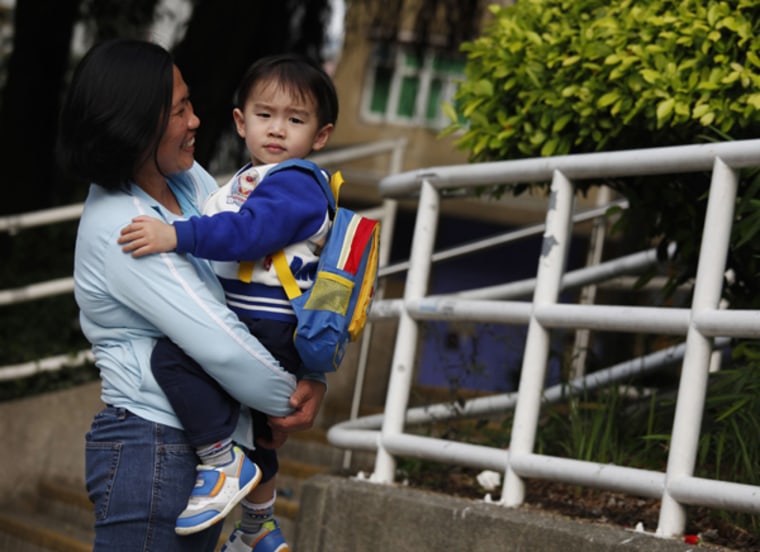 A new survey from HopSkipDrive, a ride service for children, found that 27 percent of parents feel like they have put their job at risk in order to meet their child's transportation needs. Forty percent say that their work schedule is affected at least once a week due to having to shuttle their kids around, and 44 percent of parents say they spend five or more hours a week driving their children.
Thirty-five percent of parents even say that managing their child's school and extracurricular transportation is more stressful than filing their taxes.
The survey, conducted via Google Consumer Surveys, consulted 1,001 working parents with kids between the ages of 6 and 17. Janelle McGlothlin, co-founder and CMO of HopSkipDrive, wasn't surprised by most of the results, having once been there herself.
"My two co-founders and I have eight kids between us, and we started HopSkipDrive to solve our own problem of getting them to all their various activities," McGlothlin said. "We were really struggling as working parents, and we knew lots of families could relate. We did this survey to see how big is this problem and the lengths that parents are willing to go to get their kids where they need to be."
One statistic that did shock McGlothlin was that 47 percent of parents say their work schedule has prevented their child from participating in an extracurricular activity. Evidently, this problem of balancing work life and children's schedules doesn't just affect parents, but also kids.
"So many extracurricular events occur during prime work hours," said McGlothlin. "Sometimes it just isn't possible to get them there, even if you do carpooling which can fall apart at the last minute if someone gets sick or can't make it."
Seven percent of families reported that their carpool plans fall through once a week.
Kelly Aluise, a realtor and mother of two, said that though her job allows for flexible hours, there have been plenty of times when getting her young daughter to school or to an event has interfered with her work.
"Men account for 45 percent of the driving, and women are at 49 percent — so moms and dads are carrying the burden pretty evenly."
"My husband can't leave his job and so it always fell on me," said Aluise. "It was constant juggling and constant failing. I was late for or missing work at least once a week, so I wasn't able to get as much done and sometimes I'd be [running late] and my poor kid would be standing on the street corner waiting for 45 minutes while I was stuck in traffic."
Aluise even turned to having her daughter help her with work tasks while in the car.
"I'd have [eight-year-old] Emma calling from the car to set up appointments for appraisals," said Aluise. "She was my little assistant. It was cute, but it wasn't efficient."
It's not just moms who are stressed out over managing both their work and their child's transportation, but also dads.
"Men [account for] 45 percent of the driving and women are at 49 percent, so moms and dads are carrying the burden pretty evenly," said McGlothlin.
A ride service like HopSkipDrive is one solution to the problem, if you can afford it. McGlothlin says that rates are based on time and distance, and that the minimum price for service is $16, and caters to children aged 6 to 17. The company also allows for users to create carpools among friends, which brings the price down.
Lenna Monte, a health education manager and mother of two young girls, recommends getting as much as you can done the night before taking your kids to school.
"Have lunches packed, clothes picked out, and get up before your kid so you have time to get ready before you're directing them," said Monte, who adds that getting your child his or her own alarm clock can save you time trying to wake them up every morning.