When Jay Stanton received a $500 gift card to the Home Depot, he used about half of the money on the card for garage improvements. But seven days later when he tried to redeem the remaining $261, he found the gift card had been drained to a zero balance.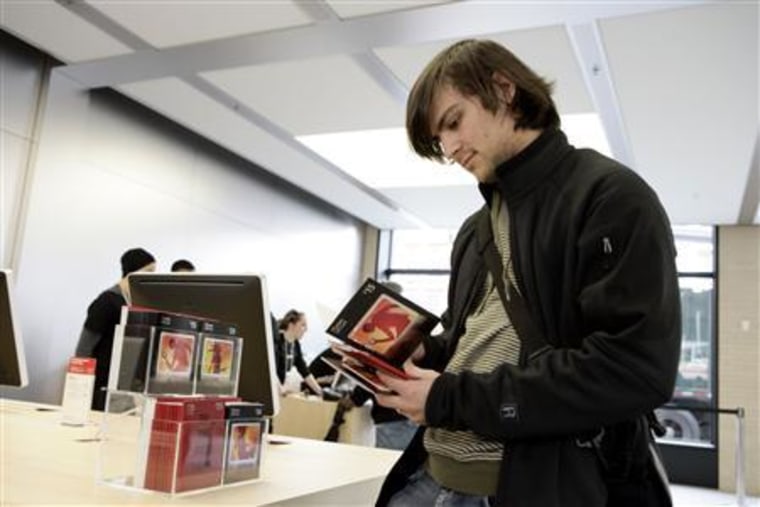 "I was very confused," Stanton told NBC News. "I just used this one week before. How could this gift card be worth zero? I didn't understand," he recalled.
Stanton had fallen prey to a new form of digital theft known as gift card draining. The Home Depot told him someone had cashed in his balance in California — even though Stanton lives in New Jersey.
Gift cards are a big business in America, with around $130 billion worth of the flexible friends being purchased each year. But the scams are almost as numerous: Thieves can replace packaged cards with used cards, or skim the magnetic chip code on a card, or simply copy down the numbers.
Security analyst Thomas Ciccone says gift card draining has become more common than ever before.
"You can scam gift cards in a matter of seconds. It's easy to go into a store, or mall, and go up to one of those kiosks, take any gift card you want off the rack. You can either copy the number down or you can run it through one of a skimming device," Ciccone told NBC News.
To protect yourself, follow these simple tips:
Purchase Gift Cards Wisely
The safest place to buy gift cards is from the retailer's website, where the gift card number is randomly generated. If possible, purchase gift cards from behind a counter or a locked case.
Inspect for Tampering
A tampered gift card will have the grey 'zebra sticker' scratched off, though Ciccone warned that some scammers may re-apply a zebra sticker over the redemption code.
Use A Credit Card
When purchasing a gift card, Ciccone recommends using a credit card for payment. If the gift card becomes drained, some credit card companies may offer purchase protection that can help you get your money back.
When NBC News reached out to Home Depot with Stanton's story, the company quickly refunded him the missing amount. A quick fix for Stanton, but a growing problem for all shoppers.
The National Gift Card group declined to comment for this story.