Grandma's Thanksgiving turkey probably doesn't look — or taste — anything like it did when she was a child.
The way the average American family's gastronomic centerpiece gets to the table these days is an industrialized, technology-fueled story of genetic meddling and commercialization.
But in recent years, an unlikely animal is making a comeback, much to the delight of "slow food" fans and epicureans: The heritage breed turkey.
Just 15 years ago, these smaller, leaner, free-range birds were on the brink of extinction in the United States. Breeds such as the Narragansett were down to about a dozen birds nationwide. The prognosis for the survival of anything but the top-heavy Broad Breasted White breed looked grim.
Fortunately, a few dedicated breeders stepped in to preserve the smaller and more naturally occurring heritage breeds. Recent estimates place the heritage populations at dangerously low levels still, but show cause for hope.
The Livestock Conservancy counted 12 varieties of heritage turkey in its 2015 census and estimates that the population of those varieties is up about 1,000 percent since 1997. That means there are currently over 15,000 heritage turkeys gobbling up grubs and grains in the U.S.
But that's still a tiny number, compared to the approximately 280 million turkeys bred commercially each year in North America.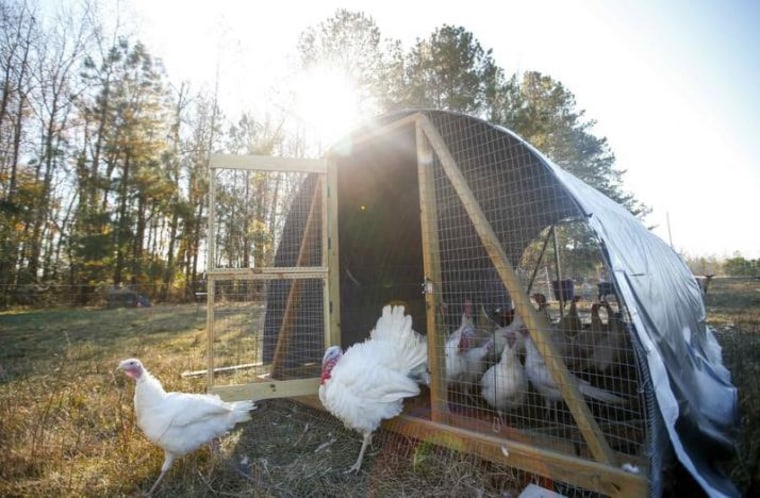 What Is a Heritage Turkey?
According to the Livestock Conservancy, to qualify as a heritage breed a turkey must meet three criteria. First, breeding must be achievable naturally. Today's commercially produced turkeys can only reproduce via artificial insemination because their disproportionately massive breast size and small legs makes natural mating impossible.
Second, they have longer spans of production: The hens can produce eggs for five to seven years and toms are able to breed for three to five years.
Third, heritage breeds have slower growth rates and thus are more cost-intensive. On average, heritage turkeys are slaughtered at 28 weeks, whereas the commercially raised Broad Breasted Whites are typically slaughtered at 14 to 18 weeks.
Raising heritage breeds is exponentially more expensive and time-consuming, but for many, the effort and cost pay off. Heritage breeding is easier on the environment and allows the birds more humane treatment. It is slower moving, but sustainable. Since there is so little genetic diversity in the current population of commercial breeds, and since they are unable to reproduce naturally, one virus could potentially devastate the entire commercial population.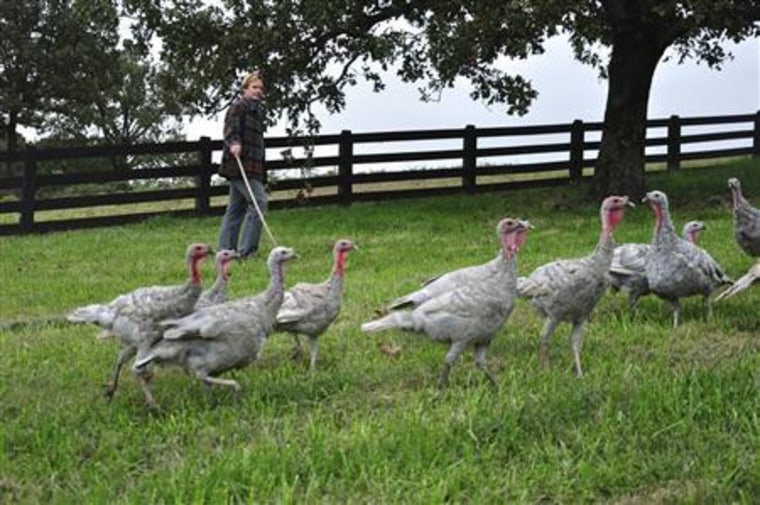 Why Choose a Heritage Turkey?
They're harder to find, more challenging to cook, and considerably more expensive... but it's all about taste and tradition for Anna Dinn of Hamtramck, Michigan. Five years ago, after having seen footage of commercial turkey farms, Dinn took the plunge and purchased a Standard Bronze from a farm in Indiana. She was turned off industrial turkeys mainly because of the "thousands of birds in cramped conditions, feces everywhere" and "dead birds not removed from the pen," she told NBC News.
Heritage birds, Dinn believes, "are a happy medium" between wild turkey, which are inconvenient to get and inconsistent in taste, and mass-bred standard turkeys, which lack depth of flavor and tend to be too dry.
Heritage turkeys can be tougher to prepare than standard breeds, since they're smaller, leaner and less consistent in meat distribution. Food writer and cookbook author Jen Karetnick of Miami Shores, Florida, learned this the hard way around 12 years ago, when her attempt at cooking a mail-order heritage breed for her family's Thanksgiving dinner was "a ridiculous mess."
"It was lopsided — one side was smaller than the other," so it cooked unevenly, she told NBC News. But the side that didn't overcook was deliciously tender, she adds.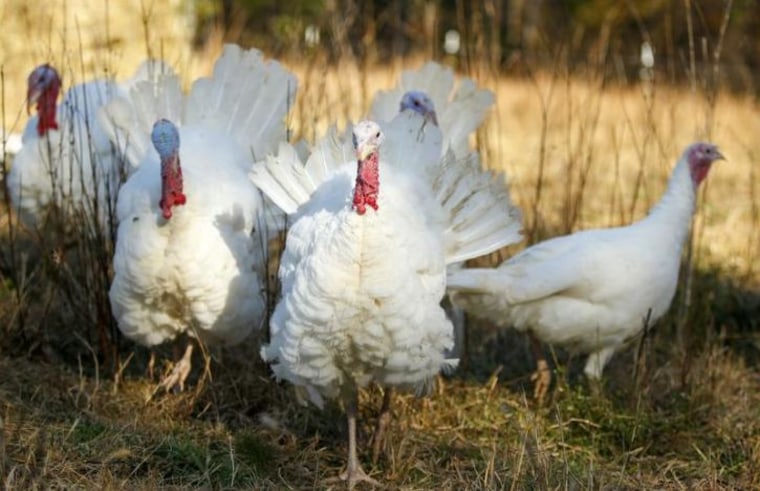 How Much Do They Cost?
Consumers should expect to pay around $10 or more per pound. Checking with the Heritage Turkey Foundation or the Livestock Conservancy is also a good idea. Some farms advertising traditional-style turkeys still sell only the Broad Breasted White. Both organizations' websites have links to reputable heritage breed producers, along with information about different heritage varieties.
If you're planning on cooking one yourself, Terra Brockman, food and farm writer and founder of The Land Connection in central Illinois, recommends the following: Brine the turkey ahead of time, since the bird is leaner and has more muscle than an industrial turkey.
One option is to cut the turkey into pieces before cooking. That way, she says, the legs can cook lower and slower than the breast. If you elect to cook the whole bird at once, add butter or olive oil and herbs, salt and pepper under the skin, then cook it quick and hot for a tender and flavorful dinner.