Rising interest rates irked President Trump into calling the Fed 'loco," but they're good news for savers. Here's how to find the best interest rate for your bank accounts.
Though 63% of Americans don't have enough in savings to deal with a $500 emergency, those that do should make sure it's getting the most return. And as wages climb for some and the stock market hiccoughs, it's nice to know rising interest rates will work in your favor.
After historically low interest rates enacted to boost the economy after the 2008 crash, saving accounts are now paying depositors more than they have in a long time, up to 2.25 percent, according to Bankrate.com, well above the national average of .09 percent. You have to do your shopping around but these days higher rates are possible to get without a lot of hoops or big deposit requirements.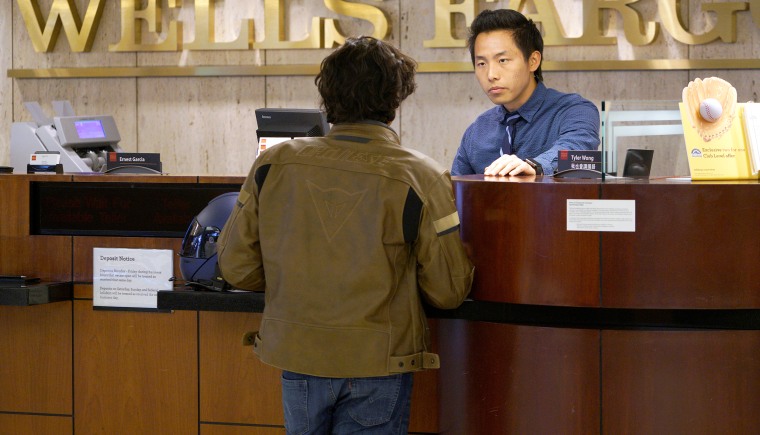 Forget the big bank down the street
"There are a host of [banks] paying over 2% with low or no minimum deposit," said Bankrate Chief Financial Analyst Greg McBride. "They're oftentimes the online banking arm of a traditional brick-and-mortar bank or they could be the banking subsidiary of a larger financial services organization."
"Online only banks have lower overhead," said Kimberly Palmer, a personal finance expert at NerdWallet.com. "They can give more back to their customers in the form of higher interest rates. They're competing for customers by offering as high a yield as possible." Just do a little Googling to make sure they have a good reputation with their customers and are FDIC-insured.
Where to hunt for a great rate
Sites like Bankrate, NerdWallet, and ValuePenguin can help you find good offers, although you should check with multiple sources for the best deal.
Some local and regional banks are also offering better rates.
"I have a small bank around the corner from me in New Jersey that's paying over 3.05%," said Mark Charnet, CEO of American Prosperity Group in Pompton Plains, New Jersey.
Other alternatives
Savings accounts keep your money available when you want. If you can park money for a while without needing it, a certificate of deposit, or CD, can be attractive. McBride says that the "sweet spot" is in one-year CDs. Top yields in those hit about 2.6%.
Also check local banks that want to attract new business, as some offer bonuses to open an account. "Maybe you have to move your direct deposit or there's another circumstance that would accompany it," said Michael Foguth, president of Foguth Financial Group in Brighton, Michigan. "They're banking on you that you're not going to leave them."
The effective result can be significant interest. If a bank paid $100 to open an account for at least six months with $2000, that's a 5% return. After you satisfy the terms, you are free to move accounts to the next bank offering a bonus.
Things to consider
Check both the interest rate and the annual percentage yield, or APY, experts say. Banks compound interest, multiplying savings faster, but vary on the schedules. That can be daily, weekly, monthly, quarterly, or annually. The APY takes into account compounding and shows effectively how much return per year your savings get.
Also look at the fine print for fees that you might incur for ATM use (if available), withdrawals over a specified amount, monthly account charges, or paper statements.
Then let your money start making even more money.