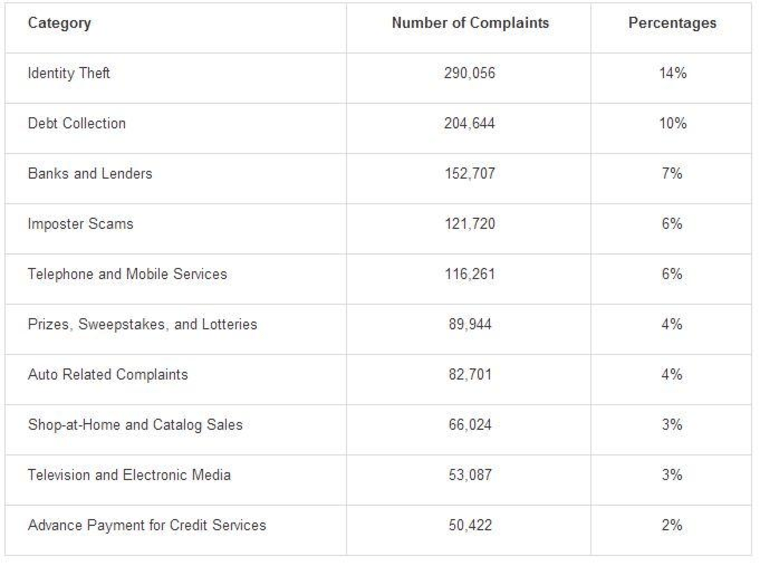 The number one consumer complaint in America is a stolen identity, according to the Federal Trade Commission's (FTC) annual list released on Thursday.
The crime is a persistent one, as 2013 was the 14th year in a row that identity theft topped the list.
"Americans of all ages are vulnerable to identity theft," said Jessica Rich, director, Bureau of Consumer Protection. "It remains the most common consumer complaint to the Commission."
And with the recent sweeping credit card information breaches at Target and other retailers, don't expect identity theft to give up its top spot anytime soon.
The FTC urged consumers to visit FTC.gov/idtheft to learn more to protect themselves.
To register a complaint with the FTC, file one online or call 1-877-FTC-HELP.