Autumn is officially underway, and retailers are sweeping in big new sales to honor the season. This month, shoppers can expect to find sweet deals on a number of products including Halloween costumes and candy, fall apparel (especially denim), gaming consoles, and even tacos.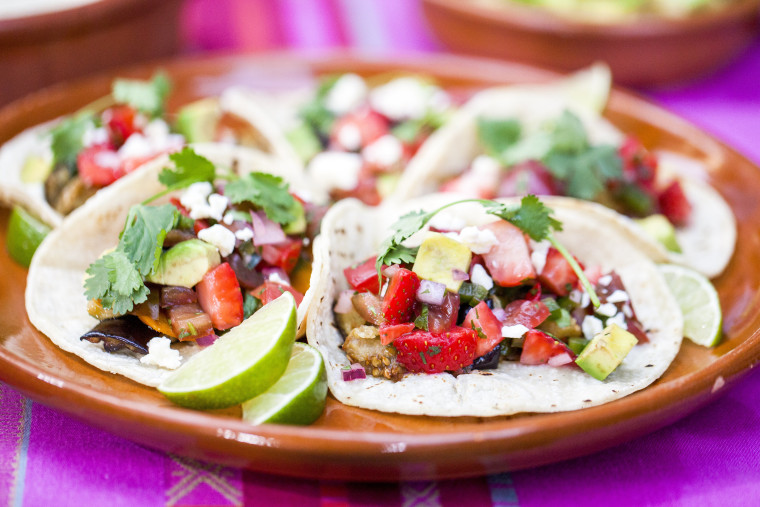 With Columbus Day around the corner, we can expect some surprise sales, too.
"October 10 is Columbus Day, and this comparatively unpopular holiday is actually a favorite of retailers," said Courtney Jespersen, shopping expert at NerdWallet. "Last year, it wasn't uncommon to see discounts surpass 60 percent off. Columbus Day sales are particularly popular at department stores, so you'll be able to snag savings on apparel and items for your home. Sales will likely last throughout the weekend."
We've rounded up some of the most enticing offers out there now, along with some additional insights from retail experts.
Now is the Best Time to Pick a Halloween Costume
"Discounts on Halloween items are a bit scary in the first week of October with a modest 10-20 percent off costumes and candy, but selection is prime for getting what you want," said Brent Shelton, online shopping expert at FatWallet.
"Prices slowly come down as we approach the holiday, but selection gets thin. There are some exceptions to early big discounting from special one-day sales events at stores like Kohl's, Amazon, and Newegg, so keep your needs on alert by monitoring this key Halloween Deals Roundup at FatWallet.com" he said.
We're already starting to see handsome deals from retailers like Party City, where you can save up to 80 percent on clearance Halloween Costumes. At Target, you can save 25 percent on select costumes.
And don't forget your pup! As Sara Skirboll, retail expert at RetailMeNot said, "Pets love Halloween, too! Petco, PetSmart and Pet360 typically offer a variety of dollar off deals on pet costumes."
Buy Your Candy Right Before Halloween
"Halloween candy is best purchased right before the holiday," said Jespersen. "Selection may be picked over, but your trick-or-treaters want you to get a good deal, right?"
She recommends hitting up Oriental Trading Co. offering savings of up 50 percent while supplies last.
Walmart is also appealing to your ghoulish sweet tooth — and your wallet — with deals on select bulk packs of candy. For instance, a family pack of 4.5-ounce bags of Jolly Rancher Gummies Assortment is going for $25.61, down from $36.28, and a 150-pack of Farley's/Sathers Candy Atomic Fireballs now costs $14.94, down from $19.03.
Also, keep in mind that CandyWarehouse.com, which is devoted all year long to selling candy, has some great Halloween deals, like a a 50-piece bag of OOZing Eyeballs Candy for $5.
"Expect sales to get even better right before October 31," added Jespersen.
Gaming Consoles & Bundles
"With newer video gaming consoles just released (Xbox One and PS4 Pro), October will see mass clearance of older Xbox One and PS4 consoles, bundled with accessories and new games at the lowest prices ever," said Shelton.
Some excellent deals on Xbox One bundles can be found at GameStop, which is selling the Xbox One 500GB Gears of War Ultimate Edition Console Bundle with Free Forza 6 Digital Code for $229.99, down from $349.99 (online only), as well as the Xbox One 500GB Gears of War Ultimate Edition Console Bundle with Free Rise of Tomb Raider Digital Game by Microsoft for $229.99, down from $349.99 (online only). Walmart is touting the Microsoft - Xbox One 500GB Name Your Game Bundle - Black for $229.99, down from $299.99.
At Newegg, the PlayStation 4 Console Call of Duty: Black Ops 3 500GB Bundle is selling for $299.99, down from $349.99, while the Star Wars: Battlefront - PlayStation 4 (Voucher) is on sale for $29.99, down from $59.99.
At Dell, the PlayStation 4 500 GB console - Includes Call of Duty Black Ops 3 and Sony Dual Shock 4 Wireless Controller Gaming Bundle is priced at $329.99, down from $359.99.
October is a Great Month for Jeans
"October is a great month to buy denim," said Skirboll. "Retailers stocked up on jeans earlier this season for back-to-school shopping, and unsold inventory must be thinned out because the holidays are quickly approaching."
Skirboll pointed to the following deals available via RetailMeNot:
Save 20 percent off $40 in-store at Charlotte Russe, from Oct. 3 through Oct. 31. At H&M, from Oct. 6 through Oct. 10, save $10, and at Macy's save 20 percent off online Fall Sale items from Oct. 5 through Oct. 10.
And it's not just denim that apparel shoppers can save on this month.
"Consumers can expect store-wide and site-wide discounts of 40 percent to 60 percent off, plus extra savings in the form of coupons for an additional 10 percent to 25 percent off sale and clearance items [in the fall apparel category]," said Kendal Perez, savings expert at CouponSherpa.
"Through October 24, shoppers can save an extra 20 percent on their $100+ order with a Kohl's coupon code; 20 percent off $40 orders with a Carter's promo code; 50 percent off clearance through Oct. 5 from American Eagle; while Sears is offering an extra 30 percent off $100 orders of regular and sale-priced clothing through Oct. 24 with Sears coupon code," said Perez, who also noted that Bon-Ton brands (Bon-Ton, Bergner's, Boston Store, Carson's, Elder-Beerman, Herberger's and Younkers) will offer an extra 25 percent off sale-priced apparel and an extra 15 percent off sale priced accessories, handbags, footwear and outerwear, through Oct. 24.
Tacos
"October 4 is National Taco Day," said Jespersen. "Expect your favorite Mexican food chain to offer some sort of discounted taco or buy one, get one free offer."
Already we're seeing restaurants on Twitter advertising for the big day, so keep an eye on the hashtag #NationalTacoDay for the best deals as they roll in.