How can you build good credit if no one will give you a credit card? This is the predicament many college students face. Generally, banks and credit card companies don't want to take a risk on someone with no credit history. But, with no credit history, adults face extreme financial limitations that can affect all kinds of situations, including renting an apartment.
Getting one's first credit card has become an even trickier process in recent years, but fortunately if parents are willing to help get their kids set up, it can be pretty simple.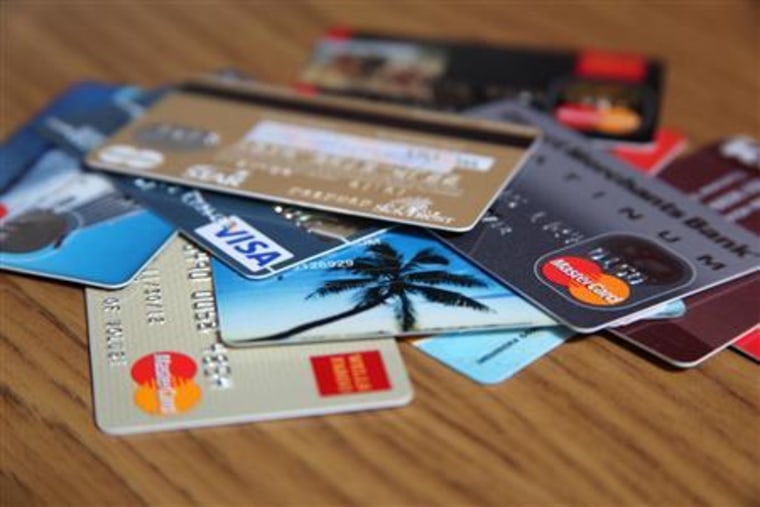 "Due to the CARD act, it's now prohibited for credit card companies to give credit cards to anyone under 21 unless they have their own income, or have a co-signer," said Liran Amrany, the founder and CEO of Debitize. "For parents sending their kids off to college, it's usually a good idea to offer yourself as a co-signer so your child can start building credit."
In fact, it's probably a good idea to take this step before your child is off to college. Vinay Bhaskara, co-founder of CollegeVine strongly recommends adding kids as co-signers to your credit card while they're still at home. Essentially, the earlier one forms credit with a parent's help, the sooner they can branch out on their own.
"In practice, [establishing credit] is a process that should actually start in high school, where the parent makes their child an authorized user on one or more of the parent's cards," said Bhaskara. "The student should spend a little bit each month to start building some credit history. After a few months, they can set up a student credit card with a small ($500-800) limit. From there, the student is off and running."
If your kid is already starting college in the fall and hasn't yet forged a line of credit, you can still add them as a co-signer. Also, Bhaskara notes, your child will discover a bank on campus that can set them up with student credit accounts.This may also require your co-signature.
The earlier that young adults can form credit with a parent's help, the sooner they can branch out on their own.
If your credit is decent, you shouldn't have any issue adding your child to your credit card as a co-signer. The real challenge comes with making sure they understand the responsibility of having a credit card.
"Because the easiest way parents can help their children establish and build on credit is to initially co-sign and/or open joint accounts, they must be willing to talk with their children honestly and openly about what they're comfortable with in terms of spending by the student," said Bhaskara. "Parents are also probably the most important source of personal finance knowledge for their children, so they must be comfortable with this concept."
You'll want to explain that if they're attached to your credit card, any irresponsible actions can reflect poorly on you and the good credit history you've worked years to build. Also, you'll want to set spending limits, if not through the credit card company, then through a verbal or written contract with your child.
"American Express is the only major issuer I know of that allows limits to be set for authorized users for consumer cards," said John Ganotis, founder of CreditCardInsider.com. "It's more common with business credit cards, where employees are set up as authorized users, [so, if you're unable to set] a hard limit through the issuer, the student and parent should agree on an acceptable monthly spending limit for the card that wouldn't hurt the utilization percentage of the card, since the student's authorized user card can ultimately affect the credit history of the primary user."
Ideally, your child will be on your card for a while, and then branch off to get his or her own credit card(s). It's important to continue educating your kids at this point of independence. If they've built up good credit with your help, credit card offers are going to start pouring in, and young adults may be all too tempted by the deceptive promise of money at their fingertips.
"Money is already tight enough for college students, so while the thought of quick and easy money is appealing, the reality of 20 percent interest rates can be crippling, especially if you won't be able to really start paying down balances until after graduation," said Kristina Ellis, financial expert and author of How to Graduate Debt Free: The Best Strategies to Pay for College. "[Teach them] to be wise and very leery of the dangers of credit card debt."
Ellis also stresses that under no conditions should students turn to credit cards to pay for college, as "in most cases, the benefits of spending on student credit cards don't come close to the eventual costs."