More than 2 million pounds of Oscar Mayer turkey bacon has been recalled after people reported becoming unwell after eating certain items, officials said.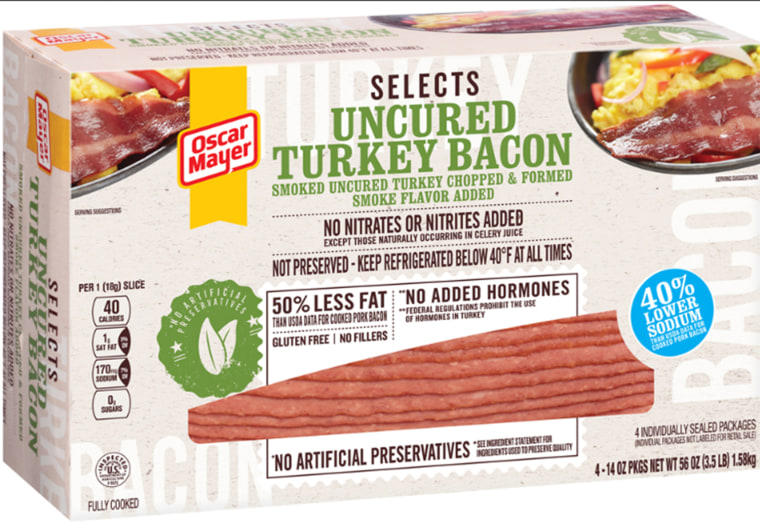 Kraft Heinz, the parent company of Oscar Mayer, issued the recall Tuesday because some products may be "adulterated" and would therefore spoil before their "best when used by" dates.
The industry giant discovered the problem following "spoilage-related consumer complaints," including reports of "illness related to the consumption of these products," according an alert issued on the company's behalf by the U.S. Department of Agriculture.
The recall was rated at Class II, according to the USDA's Food Safety and Inspection Service, meaning there was a "remote probability of adverse health consequences from the use of the product."
The 2,068,467 pounds of turkey bacon being recalled was produced between May 31 and August 6 and had been exported nationwide as well as to the Bahamas and St. Martin.
Products included certain items in the "Selects - Uncured Turkey Bacon" and "Smoked Cured Turkey Chopped and Formed" ranges.