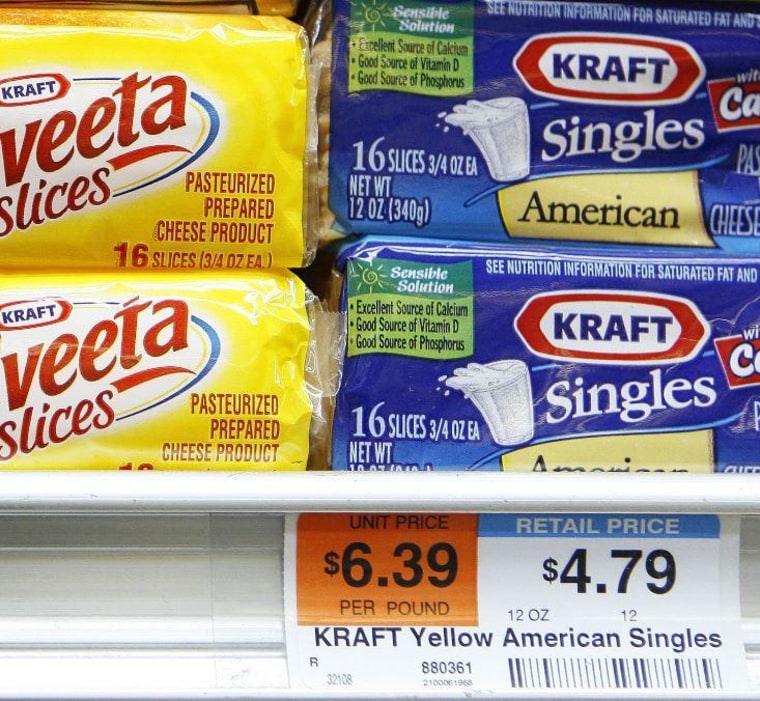 Kraft's Singles cheese product slices are ditching artificial preservatives, substituing sorbic acid with natamycin as a mold-fighter.
The move comes as Americans are increasingly picky about their food's "naturalness," scrutinizing labels, dining at "organic" restaurants, and joining community supported agriculture groups.
Companies have noticed, especially now when one person's skepticism over an alien-sounding ingredient can quickly spread online.
Last week, Subway said it would remove azodicarbonamide from its breads, a widely-used FDA-approved food ingredient, after an online petition pointed out it was also used in yoga mats. PepsiCo Inc. last year said it would stop using brominated vegetable oil in Gatorade following a teen's online petition that gained over 200,000 supporters. And after a vegan barista noticed Starbucks used a red dye made from crushed bugs, the chain announced it would switch to one that was tomato-based.
Though not prompted by any uproar over its popular line of plastic-encased, yellow, processed cheese rectangles, Kraft's switch, announced Monday, is on trend.
But there's one thing you won't find on the new red circle on the Singles package touting their lack of artifical preservatives or flavors.
While organic in nature, natamycin isn't processed by the body. It passes through the intestines unabsorbed.