Those brightly colored laundry detergent pods actually pose more of a danger to adults with dementia than they do to kids, according to the Consumer Product Safety Commission.
A total of two children and six adults with cognitive impairment died over the past five years as a result of ingesting the pods, the CPSC reported. The deaths were first revealed by independent non-profit consumer advocacy group Consumer Reports after it filed a Freedom of Information Act Request with the CPSC.
Of the six, the CPSC told NBC News it was aware of five such deaths in the U.S. and one in Canada.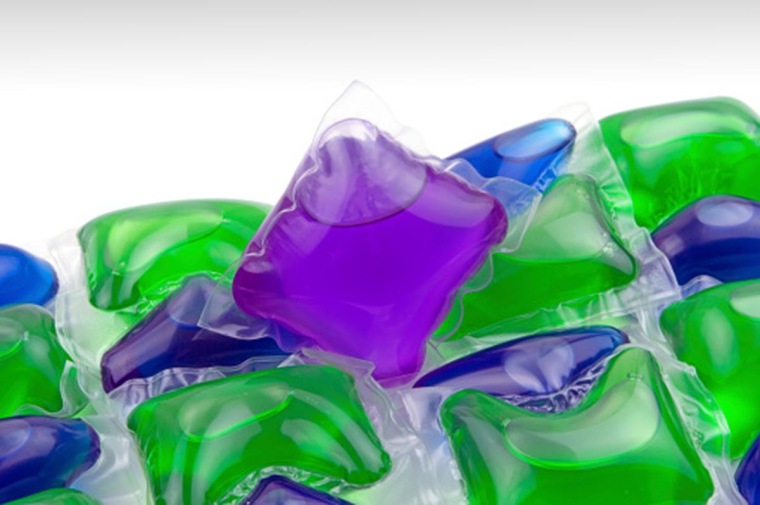 Since the products' launch, Consumer Reports and other safety advocates have argued that the colorful, squishy packets too closely resemble sweet confections — and should be redesigned.
"Manufacturers of liquid laundry detergent packets are fully committed to reducing accidental access to these products, which are used safely by millions of consumers every day," said the American Cleaning Institute in a statement emailed to NBC News.
The group says that in 2015 it participated in the setting of voluntary safety standards for laundry packets which include requiring safety latches on packages, opaque packaging (instead of clear), and adding a bitter film to the outside of packets.
One brand of laundry detergent packets, Tide Pods, was initially sold in clear, plastic, round containers. Their manufacturer, Procter & Gamble, is currently developing harder-to-open packaging and enhanced warning labels.
"We are deeply saddened by the loss of life among people living with dementia," P&G said in a statement to NBC News, noting that it has been "formally collaborating" with the Alzheimer's Association for the past year to prevent such accidents.
The ACI also recommended caregivers of adults with dementia store all cleaning products under lock and key.
But that's not enough for safety advocates.
"Family members caring for anyone who is cognitively impaired [should] not keep pods in the home," said James Dickerson, Ph.D, chief scientific officer at Consumer Reports, in their article.
"We also continue to believe that manufacturers should modify the appearance of laundry packets, so they do not look like candy," Dickerson said.