LOS ANGELES - A number of advertisers have abandoned Fox News host Laura Ingraham's weeknight show after she alleged that Parkland, Florida, shooting survivor David Hogg was bitter over being rejected for admission by multiple universities.
Those companies pulling their ads include Office Depot, TripAdvisor, Expedia, Hulu, Johnson & Johnson, Wayfair, Nestlé and Nutrish. A spokesman for TripAdvisor said the company doesn't "condone the inappropriate comments made by this broadcaster. In our view, these statements focused on a high school student, cross the line of decency. "
In a tweet sent on Wednesday, Ingraham said Hogg had been rejected from four colleges and that he then "whines about it." In response, Hogg mounted a social media campaign to get advertisers to pull their ads from Ingraham's show.
He told NBC News that those fleeing advertisers represented about one-third of those he listed for action.
On Thursday, after Hogg's online campaign was a success, Ingraham apologized, via Twitter, "for any upset or hurt my tweet caused him or any of the brave victims of Parkland."
On her show Friday Ingraham said she would not be on air next week. "I'll be off next week for Easter break with my kids, but fear not," she said, "we got a great lineup of guest hosts to fill in for me."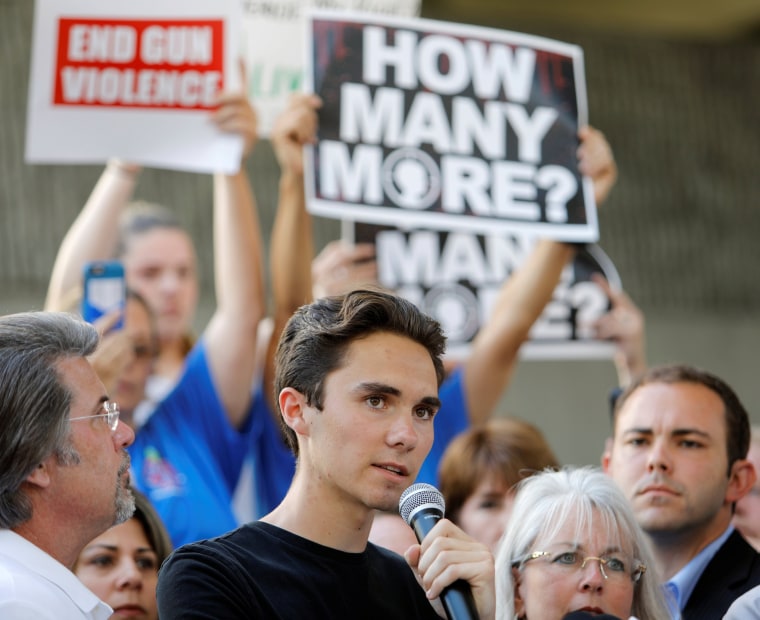 In his Thursday night interview with NBC News correspondent Kerry Sanders, Hogg said he did not accept the apology.
"No," he said. "She only cares about her pocketbook, and that's just sad."
In fact, while he praised those advertisers that left, Hogg also lamented that it took his campaign to hasten their exit. He noted that Ingraham also attacked NBA stars LeBron James and Kevin Durant after they criticized President Donald Trump. She admonished the players to "shut up and dribble."
The Marjory Stoneman Douglas High School student, meanwhile, said he has been accepted to Cal Poly San Luis Obispo, California State University San Marcos (CSUSM) and Florida Atlantic University. He listed the University of California schools, which generally have a higher threshold for admittance, as having turned him down. The University of California campuses rejected Hogg despite his reported 4.1 GPA.
"For me it hurts to be rejected from college, obviously," he said.
A spokesman for Cal Poly San Luis Obispo declined to comment. But CSUSM's associate vice president of enrollment, Scott Hagg, indicated that the teenager would be more than welcome at the school.
"A lot of people have been encouraging him to visit, and I think he'd be warmly received," he said.
Hogg visited Southern California in summer and was interviewed by a local television news crew about a confrontation between a lifeguard and a bodyboarder in Redondo Beach that the teen had captured on video. Because of his appearance on a local Los Angeles TV channel, some conspiracy theorists said this bolstered their claim that he is a "crisis actor."
UCLA spokesman Ricardo Vazquez said he couldn't comment on a specific applicant.
"UCLA does not change admission decisions based on new public information," he said. "However, applicants who are not admitted are afforded the opportunity to submit a formal appeal to their admission decision."
Independent college admissions counselor Elizabeth LaScala said that Hogg could indeed appeal his rejection and bring up his transformation into a national figure.
"These are things he would want to add, but not as, 'look how wonderful I am,' but that he has changed, that he's more proactive, more capable of making important decisions about how he uses his time and how he leads his peers," she said.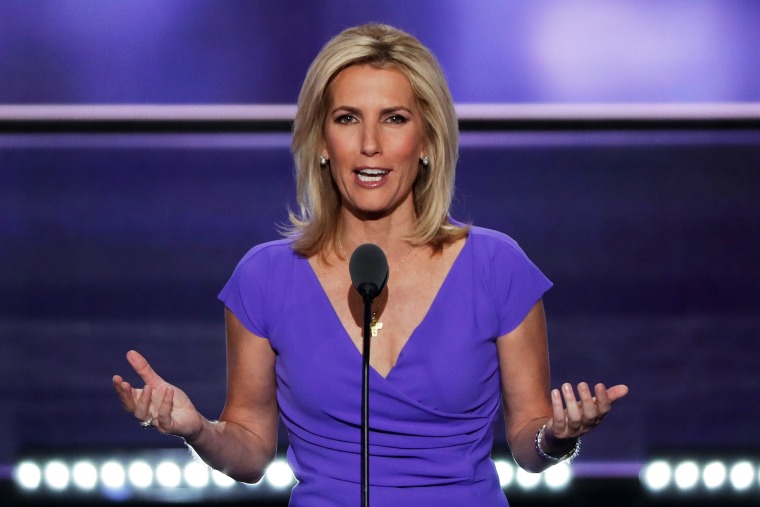 CSUSM's Hagg, meanwhile, suggested that his campus just might fit the bill for someone trying to change the world. After the Feb. 14 shooting that took the lives of 17 people at his school, Hogg helped to put gun control back in the forefront of national discourse.
It's important for prospective students, administrator Hagg said, "to meet with faculty members and fellow students to see the surroundings and find out if this is the place where someone could continue their advocacy and move the discussion forward."
"It's not just about his education," he said. "It's about his mission."
CORRECTION (March 30, 2018, 10 a.m. ET): A previous version of this article misstated the date of the shooting at Marjory Stoneman Douglas High School in Parkland, Florida. It was Feb. 14, not Feb. 15.