A class-action lawsuit filed in Colorado is focusing new attention on the "life coaching" industry, a quickly growing but unregulated field that attracts many practitioners who lack any training or certification.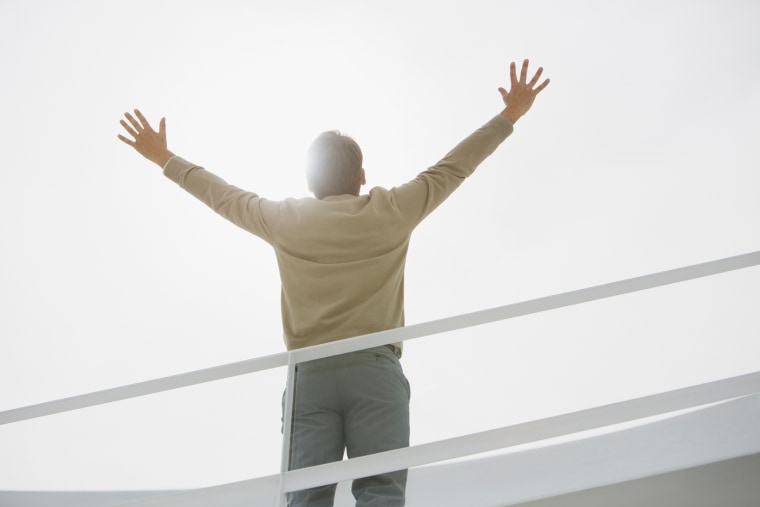 Coral Rose Grant and her husband Gary McGonagle "Mac" Grant II, who ran a life coaching business in Windsor, Colorado, called The Secret to Life Coaching, and other affiliated businesses, are accused in the lawsuit of running a Ponzi scheme that brought in "$8 million to $20 million," according to Courthouse News Service, which first reported on the case.
Former clients April Fisher and Cheri Lucas, who filed the suit on Jan. 18 in Texas, allege that Coral Grant has been using her companies since 2010 to sign up independent coaches, promising them a commission or fee for each life coaching client or coach they signed up.
Instead, the Grants "engaged in a pattern of pocketing investors' money instead of using it for any legitimate business purposes," and also took the commissions and fees owed to the coaches under their contracts, the lawsuit says.
Prison Meditation Program Helps Inmates Rebuild Minds, Restart Lives
Fisher and Lucas are seeking $30 million from the Grants and business associate, Heather Suzanne Perdue, on behalf of themselves and other coaches and clients.
Phone and email messages from NBC News to the Grants and Perdue seeking comment were not returned. Attorneys for Fisher and Lucas also did not return calls seeking comment.
While illicit activity can happen in any industry, life coaching is particularly susceptible because it is unregulated and anyone can say they're a life coach establish a practice, experts say.
"There is so much snake oil out there in the self-help industry, and people should definitely keep their BS detectors up," Anna Kunnecke, chief commercial officer of Declare Dominion, a life coaching service in Portland, Oregon.
It's also big business. A study by the International Coaching Federation (ICF), a nonprofit industry group that offers certification programs for life coaches, estimated that total industry revenue was $1.979 billion in 2012. And according to the Department of Labor statistics analyzed by CareerTrends, there were 202,360 "self-enrichment education teachers" – a category that includes life coaches -- in the U.S. as of 2014.
Unlike a doctor or a counselor, life coaches don't have to back up their titles with a degree. They can also earn some kind of certificate in just a couple of days.
"Unfortunately, some certifications can be earned in a weekend," Mary Allen, a life coach in Laguna Niguel, California, told NBC News. "The International Coach Federation certifies coaches at three levels — ACC, PCC and MCC. These are the credentials to look for."
For people interested in hiring or becoming a life coach, a little research also goes a long way, said Samantha Ettus, a work-life-balance practitioner.
In addition to being accredited by the ICF, life coaches should have positive testimonials from former clients who should be identifiable to ensure that the endorsements aren't bogus, she said.
"In over a decade of private coaching, I have never once been asked for either (credentials or references)."
"Don't rely just on social media or what a friend says," she said, recommending that prospective clients speak directly to those providing endorsements. "There's nothing wrong with asking to speak to a couple former clients, who you should then Google to make sure they are not they're not a next-door neighbor (of the life coach)."
Despite such advice, most prospective clients are very trusting when they enter a relationship with a life coach.
"In over a decade of private coaching, I have never once been asked for either (credentials or references)," said Nancy Koenig, a singles, dating and relationship coach in Long Beach, New York.
"I specialized with addictions for many years and even worked with high-profile clients," Koening said. "I was on private jets with people who put their life or the lives of a loved one in my hands without finding out if I was qualified to help them. Because coaching has become so mainstream, it doesn't occur to people that you don't need training or experience to start a business."
Another reason that people may pick a life coach without doing the research is because they are emotionally vulnerable. And when people are feeling lost, they tend to lose sight of the fact that they do have something to lose if they make a bad choice, said Ettus.
"A lot of it has to do with recognizing that when you're struggling, it's good to look for help, but be smart about it," she said. "There's a happy medium between being insular with your problems and going outward looking for help blindly. This is as important as making a medical decision."