The company that created the Lumosity "brain training" program has agreed to pay $2 million to settle Federal Trade Commission charges that it deceived consumers into believing that its mind games could help users excel at work and school and reduce or delay "cognitive impairment associated with age and other serious health conditions."
Under the settlement announced Tuesday, Lumos Labs, the company that developed Lumosity, will make redress payments to customers and provide them with an easy way to cancel auto-renewal billing for the service, which included both online and mobile app subscriptions from monthly payments of $14.95 to lifetime memberships for $299.95.
"Lumosity preyed on consumers' fears about age-related cognitive decline, suggesting their games could stave off memory loss, dementia, and even Alzheimer's disease," Jessica Rich, director of the FTC's Bureau of Consumer Protection, said in a news release announcing the settlement. "But Lumosity simply did not have the science to back up its ads."
According to the FTC's complaint, Lumosity offered 40 games that it said target and train specific areas of the brain. The company advertised that training for 10 to 15 minutes three or four times a week could help users achieve their "full potential in every aspect of life."
Truth in Advertising? Alleged Auto Thief Arrested in 'I Do Dumb Things' T-Shirt
Lumosity marketed its service through TV commercials, mails, blog posts, social media and used Google AdWords to drive traffic to its Lumosity.com website, purchasing hundreds of keywords related to memory, cognition, dementia, and Alzheimer's disease, according to the complaint.
It also failed to disclose that some testimonials on the website were solicited through contests that promised substantial prizes, including a round trip to San Francisco, where the company is based.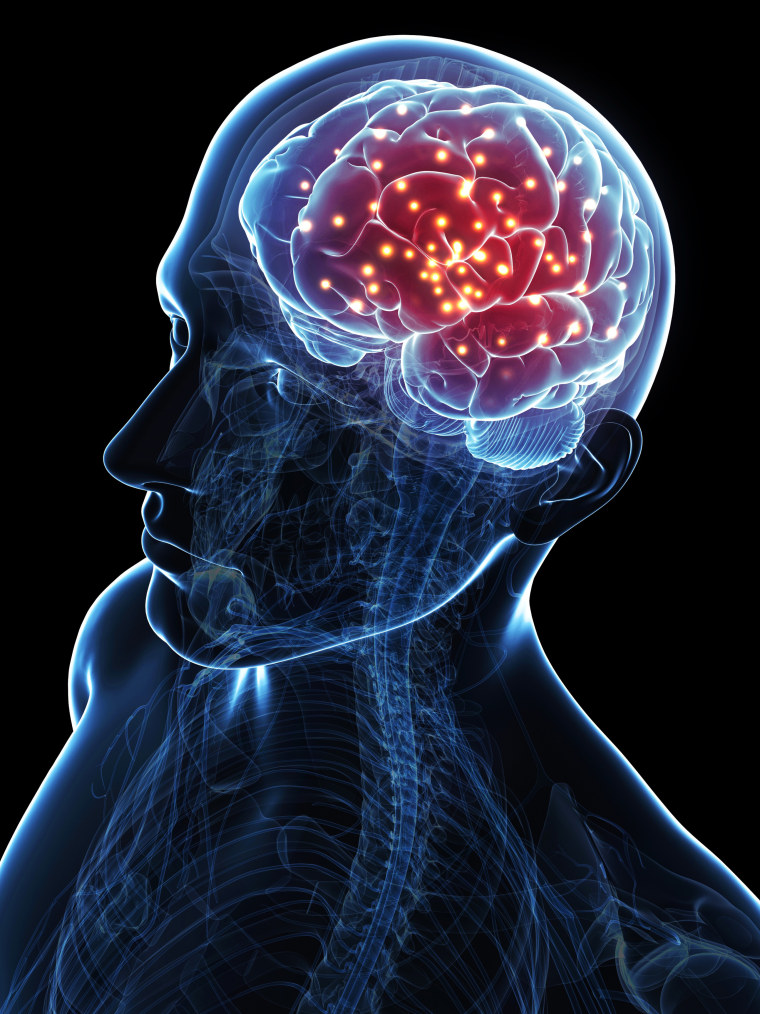 In a statement to NBC News, Lumos Labs defended its service and said the company has made "strong contributions to the scientific community, including our work with the Human Cognition Project initiative," an online collaborative research platform exploring the impact of mental exercises on cognitive task performance.
"Neither the action nor the settlement pertains to the rigor of our research or the quality of the products — it is a reflection of marketing language that has been discontinued," it said. "Our focus as a company has not and will not change: We remain committed to moving the science of cognitive training forward and contributing meaningfully to the field's community and body of research."
Lumosity is one of the most visible companies in the burgeoning brain training industry, which has estimated sales of over $1 billion per year, according to trade publications.
Under federal law, only products that have been reviewed by the Food and Drug Administration can claim to treat or prevent serious diseases or conditions. To date, the FDA has not approved any brain training programs.
In 2014, more than 70 prominent neurology and psychology researchers published a consensus statement critical of the brain training industry, citing its "frequently exaggerated" marketing.
"The aggressive advertising entices consumers to spend money on products and to take up new behaviors, such as gaming, based on these exaggerated claims," the experts said.
The Associated Press contributed to this report.