The retail sector's doldrums notched deeper today, with shares of Macy's, Kohl's, Nordstrom, J.C. Penney and Sears falling between 6 to 16 percent Thursday after announcing disappointing earnings.
More retailers will announce soon -- and it's not expected to be pretty.
Worst period for retailers since 2008?
"This could be the worst performance for the retailers since the Great Recession," said Ken Perkins, president of research firm Retail Metrics LLC.
Already about 89,000 employees in general merchandise stores have been laid off since October, more than the entire number of people working in the coal industry.
So when Trump talked about workers left behind in the economic recovery, perhaps he should have championed those wearing khakis and colored polo shirts instead of hardhats.
To cut costs retailers have announced an avalanche of store closures. Macy's alone has announced over 100 store closings. These are coming even as consumer confidence is high and unemployment is low. The American stores lost during the recession aren't coming back, they're getting restructured.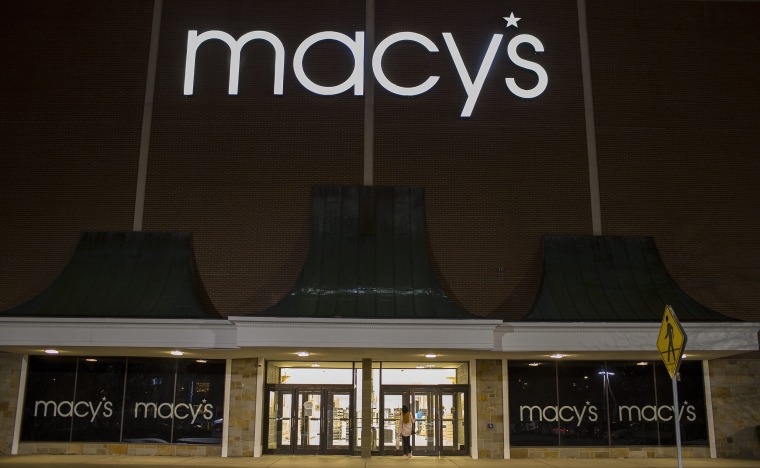 Nearly one in every 10 Americans works in retail and their displacement will have a substantial impact on the economy, society, and politics.
Shopping will never be the same
Retail is falling from several wounds, some self-inflicted.
For starters, there are just too many stores, with a supply glut built up in the go-go 90's and 00's.
"This created a bubble, and like housing, that bubble has now burst," Urban Outfitters CEO Richard Hayne said in a March conference call. "We are seeing the results: Doors shuttering and rents retreating. This trend will continue for the foreseeable future and may even accelerate."
Then there's the social shift towards "Instagrammable" experiences like travel and restaurants instead of buying clothes, encroachment by fast fashion and private labels, and of course, the shift of sales online, said Perkins.
Amazon.com alone took in more than half of all online sales growth in 2016, according to data from Slice Intelligence. The internet retail giant's stock is up 32 percent over the year, eating into brick and mortars revenues while expanding its own real-world experiments into bodegas, drone delivery, and airship warehouses. Yes, those are all real things Amazon has prototyped or patented.
But is retail "dead?" Retail's impending doom has been proclaimed for years, yet there's still these weird things called "stores" that customers "walk into" and talk to "shopkeepers."
Pundits say what may be happening is a kind of "creative destruction" or pruning in which we kill retail in order to save it, amputating the parts that don't work and growing what does.
It's a painful process and the sector will never be what it once was. Brands will go bankrupt. Malls will keep going bust (and get turned into customer service call centers and micro-apartments). Lots of real people will get fired.
The Self Esteem Shop
But the folks at the Self Esteem Shop are trying to keep a positive attitude.
For 24 years the independent mental wellness bookstore has been an in-depth resource to mental health professionals and families in Michigan. They sell everything from "A is for Autism, F is for friend" to "Treating Self-Destructive Behaviors in Trauma Survivors," along with therapeutic aids and accessories.
And a legion of unknown Amazon reviewers may find it hard to compete with proprietor Deanne Ginns-Gruenberg and her husband Harry Gruenberg in their topic niche.
"I'm very honest. People can ask what I think," said Ginns-Gruenberg. "If the book they're looking at is repetitive and they're on a budget maybe I can get them the more answers in a better book."
But even with their breadth, depth and personal touch, and growing online presence, she said she has found it hard to compete with Amazon's rock-bottom prices.
Especially when she has customers who tap her for advice, then turn around and buy it from an online retailer.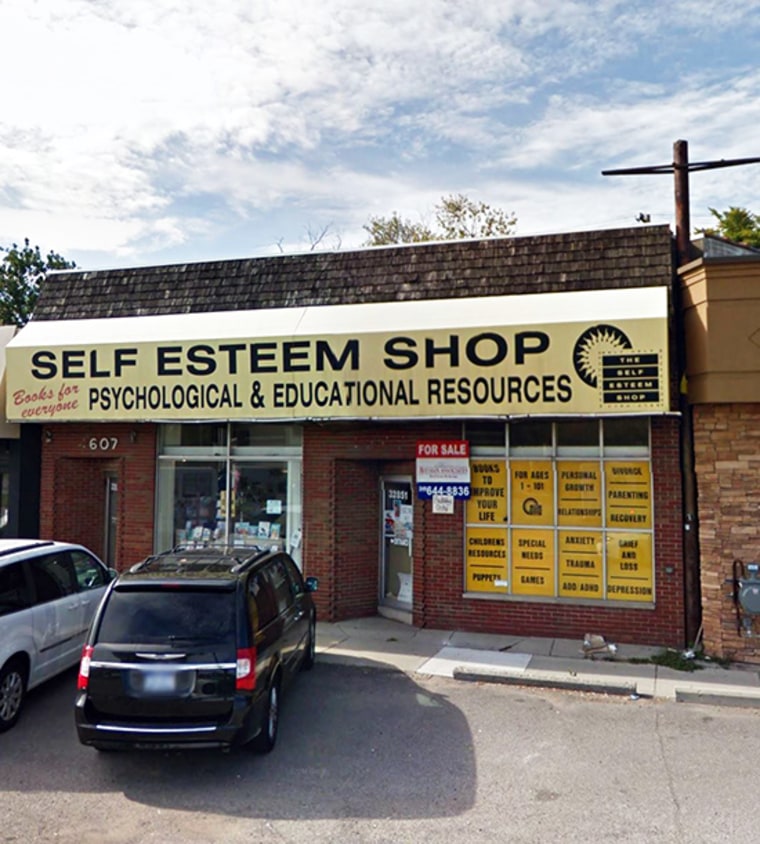 So the Self Esteem Shop has had to make big cuts to keep its chin up. After 24 years of business, they relocated from Royal Oaks, Michigan to the smaller town of Clawson. They reduced their rent, cut the square footage in half, and went from six full-time employees to one.
With all the hassles of running a physical store, why not go online only?
"That's not who we are," said Deanne Ginns-Gruenberg. "I would miss not to have a store front."
Sometimes she's able to help a mother whose child is being bullied or dealing with emotional issues, she said. When they can walk out of the Self Esteem Shop the same day with the book in hand without waiting for an online store to ship it, it really makes a difference for that family, said Ginns-Gruenberg.
"Am I saddened by Amazon and its tactics? Do I feel like David against Goliath? Yes. No question about it," she said.
"It's definitely not easy in these times. That's for sure. We just have to hope we'll continue to get the wonderful support we've been shown thus far."