If you haven't mailed the gifts sitting under your desk or in your car trunk you may want to get a move on. The window for ensuring your packages or cards arrive by Christmas Eve is quickly closing.
Here are the cutoff dates for a timely delivery for USPS, UPS, and FedEx.
USPS
The last day to mail a package via standard postal service was Dec. 15. Here are your remaining options:
First-class mail (only for packages under 13 ounces): Dec. 19.
Time Running Out for Shipping: Deadlines for 11 Major Online Retailers
Priority Mail: Dec. 21.
Priority Mail Express: Dec. 23.
Jarrett Streebin, CEO of EasyPost, told NBC News that those sending presents to Alaska, Hawaii or Puerto Rico should ship "earlier than the cutoff (as) those are less regular routes."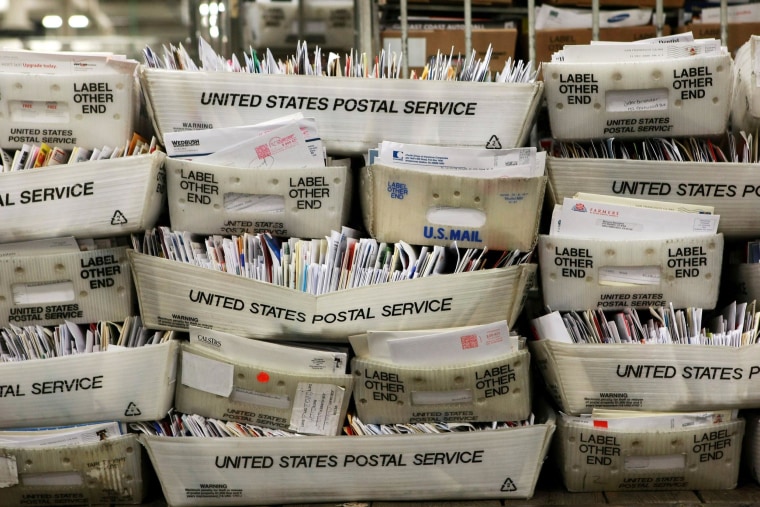 If you're shipping outside the U.S, you actually still have a bit of time, but you'll probably spend a small fortune using Global Express Guaranteed. Here are the deadlines:
To Asia/Pacific Rim, Australia/New Zealand and the Middle East: Dec. 19.
To Africa, the Caribbean, Central and South American and Europe, Dec. 21.
To Canada and Mexico: Dec. 22.
Calculate time and cost of USPS shipping here.
UPS
At UPS all shipping options are still available, but time is running out.
UPS 3 Day Select: Dec. 18.
UPS 2nd Day Air: Dec. 22.
UPS Next Day Air: Dec. 23
Pick-up Service for Air and International: Dec. 24 (must be arranged by the 23rd).
If you've put off sending gifts because you haven't wrapped them yet, consider handing the job over to the UPS Store.
"Whether your gifts are oddly shaped, freshly-baked, wrapped or unwrapped, we'll be happy to pack them so you don't have to," said Michelle Van Slyke, senior vice president of marketing and sales at the UPS Store.
How to Wrap a Gift in 12 Seconds Flat and Prepare it for Shipping
Calculate time and costs of UPS shipping here.
FedEx
You can no longer use FedEx SmartPost, FedEx Ground and FedEx Home Delivery and be guaranteed a pre-Christmas delivery.
Note that FedEx is offering no pre-Christmas delivery options on Dec. 24, but will have some same-day delivery on Christmas for true procrastinators.
Here are the FedEx cutoffs:
FedEx Express Saver: Dec. 21.
FedEx 2Day or 2Day AM: Dec. 22.
FedEx Standard Overnight, Priority Overnight or First Overnight: Dec. 23.
FedEx Same Day: Dec. 25.
If you're shipping to Puerto Rico, Canada or Mexico, adhere to these deadlines:
FedEx International Economy: Dec. 22.
FedEx International Priority, International First or International Next Flight: Dec. 23.
Check shipping rates and times here.