We're in the thick of holiday shopping, and it may be creating some domestic tension. A recent survey by CreditCards.com found that men and women are pretty divided on who steers the shopping cart, so to speak.
The survey, which polled 673 U.S. adults (333 men and 340 women) discovered that two in three women (68 percent) say they or another female are primarily responsible for their household's holiday shopping.
However, only 30 percent of men agree that the woman of the house is in charge of the merry task.
Boys Against Girls
Additionally, 41 percent of men say they're just as responsible for holiday shopping as the women in their lives, while only 25 percent of women say they equally share holiday shopping duties with men.
"This is the first time we've looked at [spending] this way," said Matt Schulz, senior analyst at CreditCards.com. "It was interesting to see just how great the disconnect is between men and women."
The poll didn't dig into why men and women are so at odds, but Schulz opined that like so many domestic disparities, a lack of communication is at root.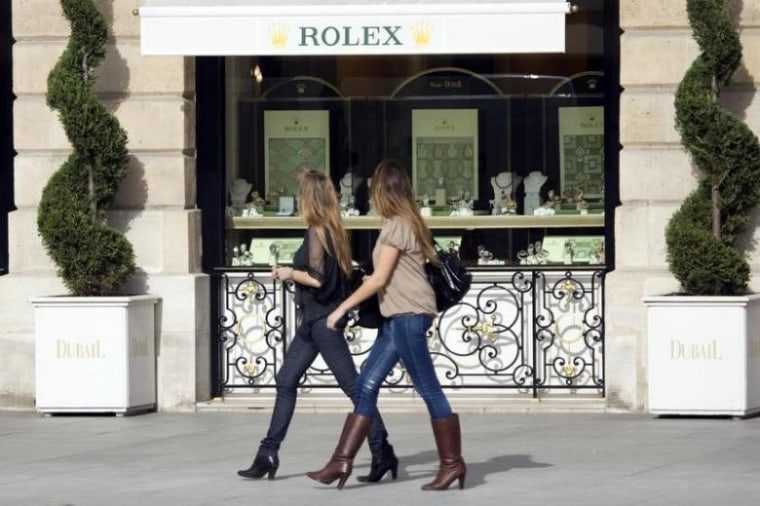 Women May See the Bigger Picture
Another theory to consider is that men do indeed buy holiday gifts for others, they just don't buy as much because they may not be seeing the big holiday gift-giving picture, which typically extends well beyond just purchasing presents for your nearest and dearest.
"The purview of men is smaller than that of women when it comes to holiday spending," said Steve Soloman, founder of Massachusetts Avenue Advisors. "In [heterosexual] married households, women typically have a much broader consideration [of whom] to buy gifts for than the man, and are usually responsible for purchasing, wrapping, etc. Men typically think of their spouse, their kids, and maybe their parents. That's the end of the list of whom to buy gifts for and hence a usually lower expectation for the total budget."
FatWallet's recent Holiday Gift Buying Survey backs up this theory to some extent, finding that women are more inclined to buy gifts for their children than are their male spouses: 77 percent of women said they plan on buying gifts for their kids, compared to 65 percent of men.
Women are also more interested in seeing the family pets enjoy the holiday, with 47 percent of females saying they buy gifts for pets, compared to 43 percent of men. (Fido: Now you know who your real best friend is.)
Men Are More Into Buying for Spouses
FatWallet's survey, which polled 1,000 adults, found that even though men might not be as keen on piling up on the kiddie toys or pet presents, they are on average more invested in buying gifts for their spouses.
73 percent of men said they buy holiday gifts for their partners (52 percent said more than one gift); while 60 percent of women said yes (40 percent said more than one gift).
This finding of frugality on women's part came as a surprise to Brent Shelton, online shopping expert at FatWallet.
"[While] it's not that surprising women appear to be slightly more cautious with spending while buying holiday gifts, the differences in how many gifts they'll give each other is somewhat surprising as men definitely plan to buy more gifts for their spouse (or partner), yet women plan to buy more gifts for children than men."
Where the Money Goes
Shelton was also intrigued by the differences in where men and women plan to make their main holiday purchases this season.
The majority of men (66 percent) said they'd be buying from Amazon, compared with 63 percent of women; 43 percent of women are keen on Wal-Mart, compared with 34 percent of men; 23 percent of men expressed loyalty to Best Buy, compared with 10 percent of women; and 20 percent of women said they'd be shopping on eBay, compared with 14 percent of men.