For recent college grads and millennials looking to move to a new city and job, consider... Indianapolis?
Real estate search site Trulia did, twice. Recent surveys revealed that the Indiana city is the only metropolitan area to appear in the top 10 for both having both lowest price per square foot and best job market, as the ZeroHedge blog notes.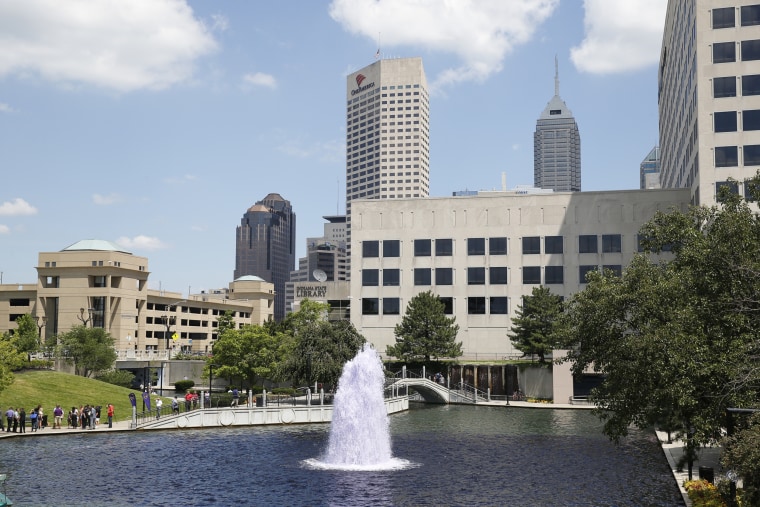 The two categories are often at odds. Seekers of high-paying jobs are willing to pay high rents and home prices for limited housing stock. Think San Francisco or New York City. And cheap housing can often pair with poor job outlook. Think Detroit, where you can buy a house for $1.
That's less of a problem in Indianapolis, where the median home price is $130,000, according to property site Zillow — $58,900 below the median existing home price in America.
"Roughly two of every five renters in Indianapolis earn enough income to qualify to purchase a typical-priced home in 2015 with a pretty modest down payment," said Danielle Hale, NAR's Managing Director of Housing Research.
Millennials may be surprised to find themselves in good company there too. The group's research shows that the city has more millennials than in the top 100 metro areas. And they're buying homes.
Despite their reputation for being "boomerang kids" driven to live in Mom's converted basement by crushing student loan debt and poor entry level job prospects, millennials recently edged out boomers as the largest buyers of homes for the first time, purchasing 32 percent of homes versus 31 percent of boomers, according to a 2015 study by the National Association of Realtors.
But really, Indianapolis? It's a city mainly known for its namesake car race, some sports teams, and the fact that six interstate highways cross through it. For many, Indianapolis isn't a destination, but a place you pass through on the way to somewhere else.
Still, the combination of housing affordability and job growth can make the city an unexpected catch for millennials looking to make a new start and build their first bit of equity.
So unexpected, in fact, that Brandon Hoffman, a realtor with Re/Max Metro in Indianapolis, said he was "thrown off guard" when asked why Indianapolis might be a good town for millennials.
"Its a great place to buy," he eventually allowed. "It's one of most affordable cities in the country."
As to whether or not the Indiana metropolis is still known as Nap City, Hoffman corrected, "Naptown," proving that even the burg's sleepiness is on a smaller scale.
His boss, Nathan Pfahler, was a little more upbeat on the Indy story.
"It's a hot little market," he said. "It's a very progressive town."
His millennial first-time home buyers have a good job, money set aside, and "know Indianapolis historically is a lower-priced market than other metro areas," said Pfahler. They often opt for condos, town houses or historic districts close to downtown Indianapolis. He noted the area's walking and biking paths, its proximity to the minor league baseball stadium, and a growing night scene with mom and pop restaurants that feature "style and panache."
The offerings include a rising number of "micro restaurants," where one owner will open up several small venues in the same neighborhood. The intimate setting helps create the impression of a livelier scene.
While Pfahler couldn't speak to any trend, so far, of out-of-state millennials moving in, "We've got a lot of awesome things going on," he said.
His associate broker's take was a little more evenly paced.
"If you have the option to buy," said Hoffman, "it certainly behooves you to do so."