Four out of five payday loans are renewed or rolled over, essentially negating the purpose of the loan product as a short-term financial solution for cash-strapped consumers, according to a report Tuesday from the Consumer Financial Protection Bureau.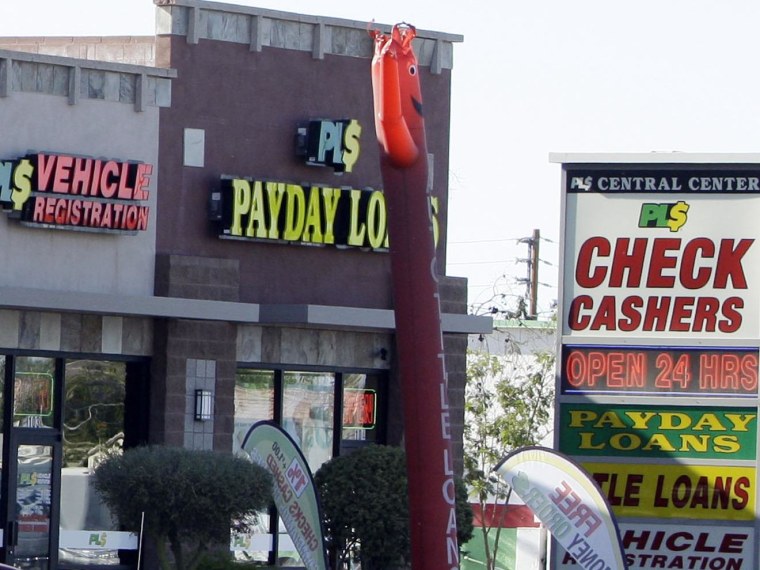 Payday loans are small-dollar loans — typically $500 or less — that are designed as emergency financing to be repaid with the borrower's next paycheck. In addition to the triple-digit APRs that are often charged, these loans (sometimes called cash advances or check loans) carry steep origination fees, and consumers can end up paying much more than they borrowed in the first place. The CFPB report found that three of five payday loans are made to borrowers whose fee expenses exceeded the initial loan amount.
If you're wondering how that adds up, it's because these loans become much more cyclical than they were intended to be. Only 15 percent of borrowers repay their payday debts when due without re-borrowing within 14 days (the CFPB considers payday loans taken out within 14 days of paying off the previous loans to be renewals, or part of a loan sequence). Conversely, four of five borrowers end up defaulting on or renewing a payday loan within a year.
"We are concerned that too many borrowers slide into the debt traps that payday loans can become," CFPB Director Richard Cordray said in a news release about the report. "As we work to bring needed reforms to the payday market, we want to ensure consumers have access to small-dollar loans that help them get ahead, not push them farther behind."
About half of initial loans are repaid within one loan renewal, but about one in five initial loans leads to a sequence of seven or more loans.
About 12 million Americans currently have payday loans. Cordray says payday loan changes could be on their way soon, saying the CFPB is in the late stages of considering ways to reform the industry.
More from Credit.com:
The Payday Loan Laws in Your State