Nike, the world's largest footwear maker, said on Thursday it would launch a pilot program with Amazon to sell a limited product assortment on its website, ending a long toe to toe standoff between the two companies.
Nike's comments confirmed an earlier report, which said the footwear maker was seeking to directly sell its products on Amazon, rather than through third-party and unlicensed dealers.
"We're looking for ways to improve the Nike consumer experience on Amazon by elevating the way the brand is presented and increasing the quality of product storytelling," Nike Chief Executive Mark Parker said on a post-earnings call.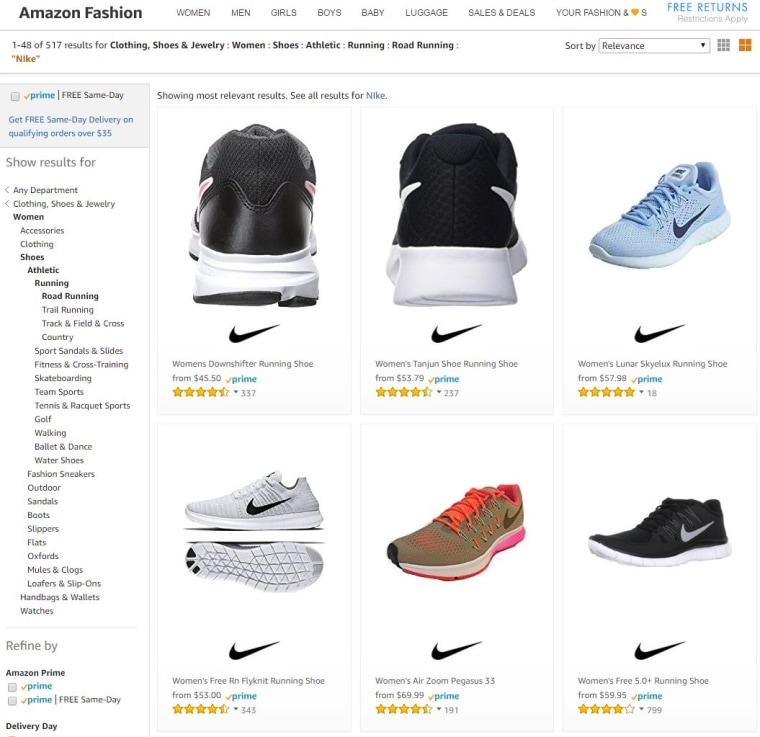 Nike has for years resisted selling on Amazon, preferring to focus on its own digital channels. But in the void, unauthorized third-party resellers have sold Nike shoes on the site, including fakes. Under the deal, Amazon also agrees to give Nike more control over its footwear and apparel that appears on the site.
Nike's revenue could increase by $300 million to $500 million in the United States, or 1 percent in global sales, if the pilot turns into a more meaningful partnership, Goldman Sachs analyst Lindsay Drucker Mann said in a client note.
In the face of intense competition in North America, Nike has been focusing on its new and core brands such as ZoomX, Air VaporMax and Nike React. The company earlier in June said it would cut 2 percent of its global workforce and trim a quarter of its shoe styles as it looks to become nimbler.