NEW YORK — Dunkin' Donuts plans to roll out a croissant-doughnut hybrid in the U.S. next week — but the company says please don't call it a "Cronut."
The chains said Monday that it will launch its "Croissant Donut" nationally for a limited time starting Nov. 3.
It comes more than a year after the Dominique Ansel Bakery in New York City introduced its now trademarked Cronut, which became a viral sensation and spawned numerous knockoffs. Last summer, Dunkin' also introduced a croissant-doughnut in South Korea it dubbed a "New York Pie Donut."
John Costello, Dunkin's president of global marketing and innovation, said in a phone interview that bakers around the country have been mixing doughnuts and croissants for at least 20 years. He said Dunkin' is constantly tracking consumer and bakery trends and has been looking at pastry "combinations" for several years now.
"Are we copying a specific bakery in New York? The answer is no," Costello said in a phone interview.
Dunkin' says the pastry will cost $2.49. That's less than the $5 for an official Cronut, but more than twice the $1 or so for other Dunkin' doughnuts, making it more profitable for the company.
An email sent to the Dominique Ansel's press contact was not returned.
When asked to explain how the Croissant Donut and Cronut differ, Dunkin's Executive Chef Jeff Miller said: "I've tried the product that you mention. As the executive chef of Dunkin', I like ours better."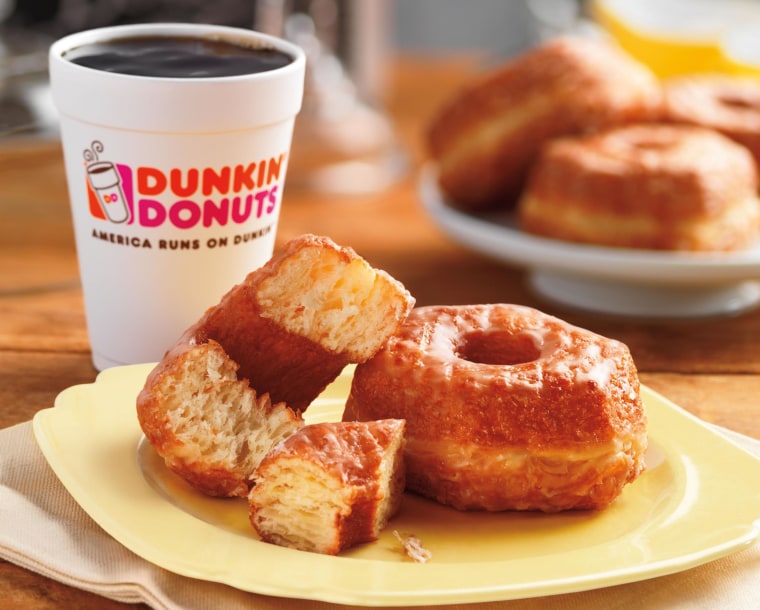 IN-DEPTH
— The Associated Press