How do you keep your violin from getting stolen? Put it in a viola case.
What's the difference between a violin and a viola? The viola burns longer.
Violas, which are larger and have a lower pitch than violins, are the butt of musician jokes, but hold the humor here. This one is expected to sell for more than $45 million in a private sale in June. That would be a record price of any musical instrument—sold privately or at auction, according to Sotheby's.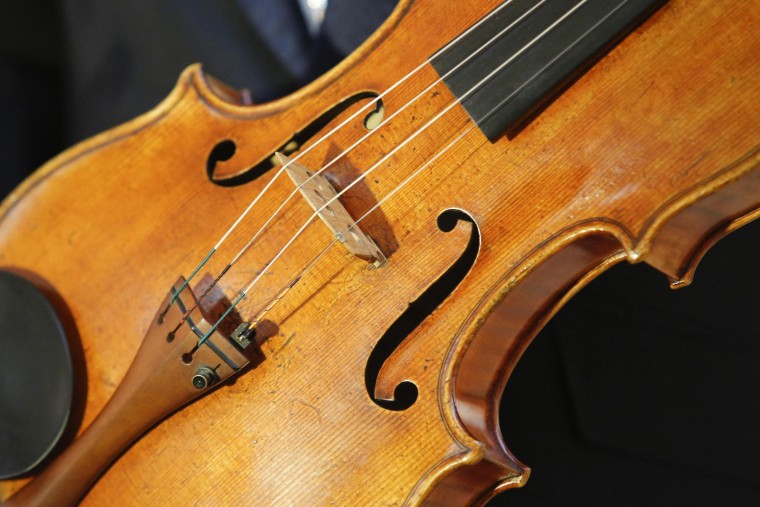 This viola was crafted by Antonio Stradivari in 1719. It as known as "The Macdonald," named for the 3rd Baron Macdonald, Godfrey Bosville, who acquired it in the 1820s.
It's one of only two Stradivarius violas still in private hands.
About 600 instruments made by the Cremonese master survive, but only 10 are violas, said Tim Ingles, director of the London-based fine instruments auction house Ingles & Hayday, which is conducting the sale with Sotheby's.
"The finest is of all the violas is generally agreed to be 'The Macdonald' of 1719," he said in a video on Sotheby's website.