The clown is getting a makeover. Ronald McDonald is ditching his iconic yellow jumpsuit, and for the first time ever, joining social media.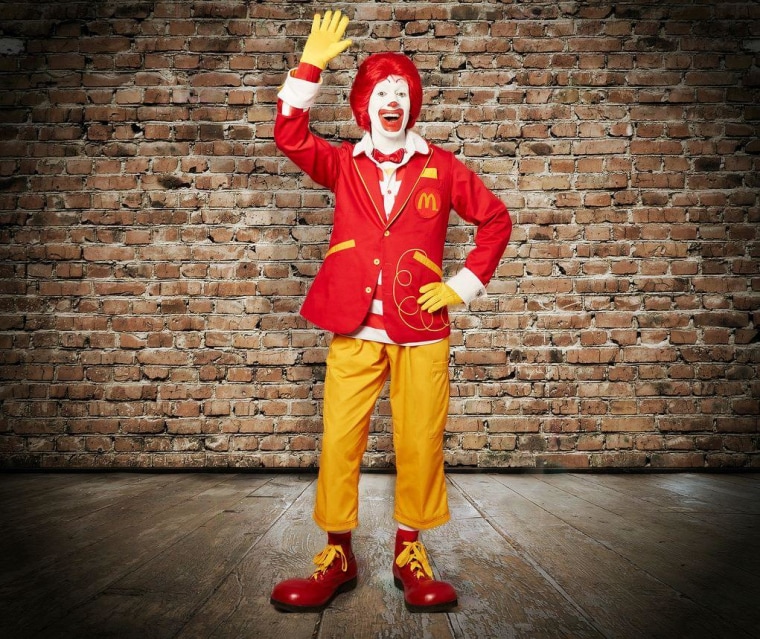 McDonald's announced Wednesday that Ronald will now sport mustard yellow cargo pants and a red and white striped rugby shirt topped by a sleeveless yellow zip-up jacket. For "special occasions," there's a red bowtie and blazer with his signature on the back. His hair is a little tighter too. But those big red boots remain the same.
While he won't get his own Twitter account, the clown will interact with social media users on existing McDonald's accounts using the hashtag #RonaldMcDonald.
"Selfies ...here I come!" the spokescharacter was quoted in McDonald's announcement as saying. "It's a big world and now, wherever I go and whatever I do...I'm ready to show how fun can make great things happen."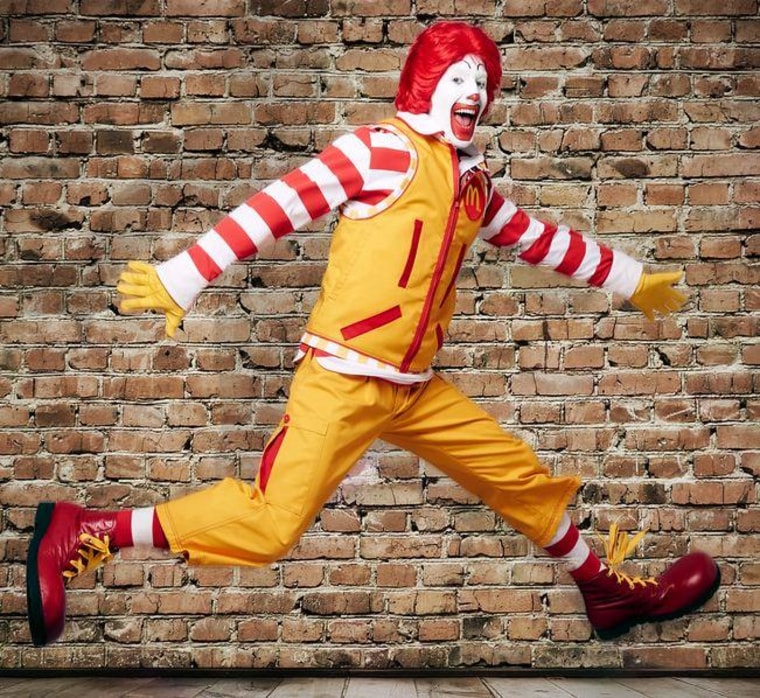 The new wardrobe comes weeks after rival Taco Bell used twenty-five real men named Ronald McDonald in their ads to promote their new morning menu. The ads showed the Ronald McDonalds eating Taco Bell breakfast and "loving it."
McDonald's said Tuesday that first quarter profit fell 5 percent and sales at stores open at least a year edged down 1.7 percent.