McDonald's is giving away free coffee as the fast food breakfast wars heat up.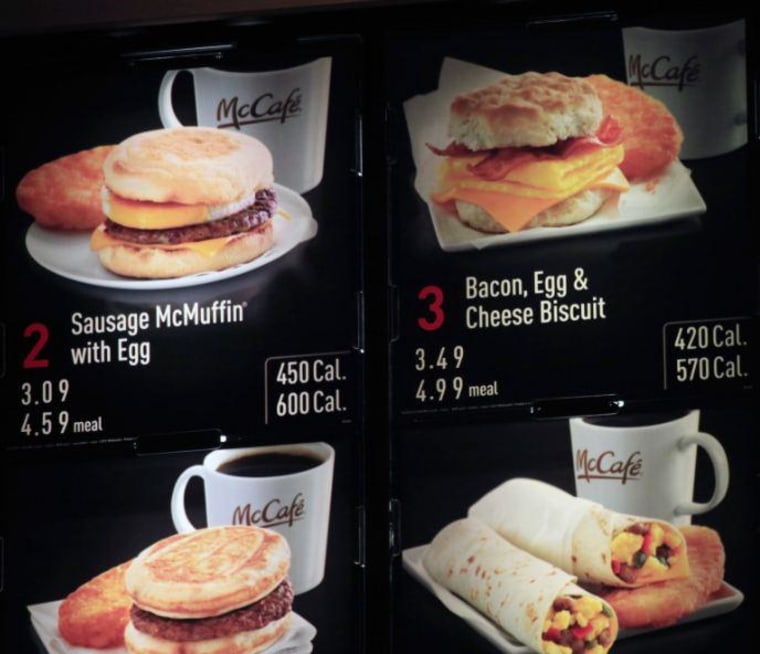 Participating stores in the U.S. will have free small McCafe coffees March 31 to April 13 during breakfast hours, generally 7 a.m. to 10:30 a.m.
The chain announced the promotion Friday, the day after rival Taco Bell launched its new breakfast menu with ads featuring 25 real-life guys named "Ronald McDonald" declaring their love for the Mexican chain's waffle tacos, breakfast burritos, and crunch wraps.
Spot prices for Arabica coffee beans, the bean used in a McCafe, have soared 75 percent this year, largely thanks to a drought in Brazil.