Just in time for Halloween, Sen. Chuck Schumer, is doing his best effort to keep kids safe.
The New York Democrat is asking parents to shift from their traditional focus on dangerous candy that could end up in their children's bags and pay more attention to where the face makeup they're putting on their kid's face is coming from.
"These toxic ingredients can make a child sick, but they're never listed on the package," Schumer said at a press conference on Sunday.
He's also urging the FDA to investigate face makeup made in China, which often contains toxic chemicals like lead, nickel, cobalt and chromium.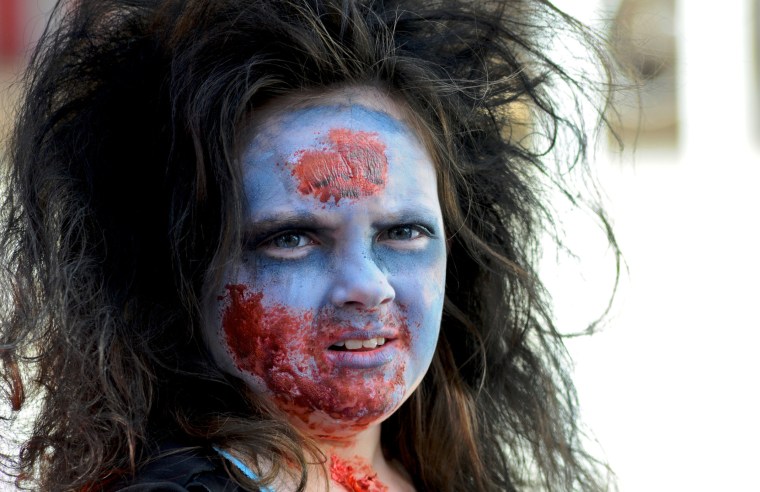 "Unfortunately, novelty makeup and paint made abroad can be found on store shelves across the country. I urge the FDA to take prompt action to test and ensure that novelty paint does not include these harmful chemicals," Schumer wrote in a letter to the FDA.
During his speech, he brought makeup palettes from Rubie's Costume Company, Wet N' Wild Fantasy Makers and Fun World to show as examples.
All of the 10 different face paints the Campaign for Safe Cosmetics (CSC) tested contained lead, while six had nickel, cobalt and/or chromium in them.
"Parents are totally clueless as to what they're putting on their child's face. If they see it on the shelf they think it's safe, but it's not," Schumer said. "When you buy makeup for your kids, make sure it doesn't say made in China."
The CSC also revealed misleading labels, like some products claiming to be "hypoallergenic" when they're not.
"It is crucial that we protect our children and families from these harmful toxins found in novelty cosmetics, as well as ensure these products have proper labeling," Schumer wrote to the FDA.