The political maelstrom surrounding the Trump Administration splashed cold water on the markets Wednesday, driving the Dow down 372 points. The major indices slightly recovered Thursday.
For new investors who might not be used to the stock market's propensity for wild rides, the pros have a simple message: Take a deep breath.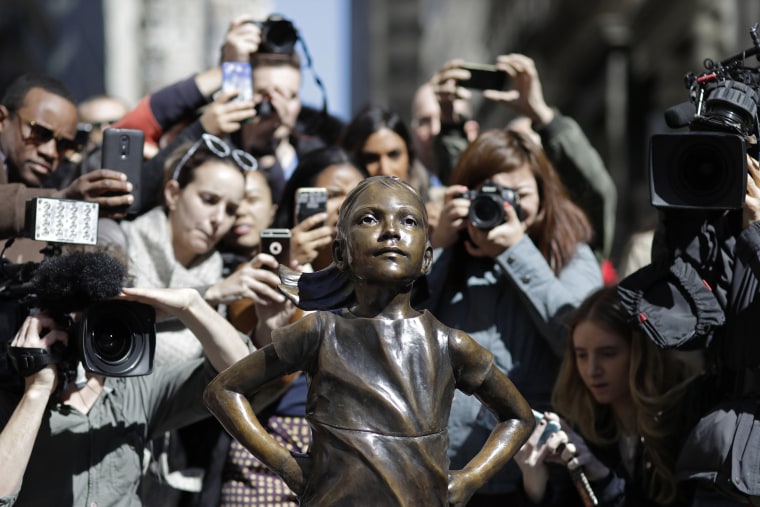 "The problem here is people are going to make emotional decisions very quickly, and that's not what you want to do," said Rebecca Walser, CEO of Walser Wealth Management. "Set boundaries beforehand when it's not an emotional situation."
The unprecedented duration of the current bull market has some in the investment community arguing that a correction of sorts is coming anyway — regardless of what happens in Washington.
Markets Are Due for a Correction
"If we go another 15 months without a 20 percent correction, we're making history," Walser said. "We have a very overheated market, and rightfully so, because where else are people going to go?" she said, pointing out that low interest rates not only at home but worldwide are so low that investors have piled into the stock market in search of returns.
By and large, members of the investment community were unfazed by Wednesday's gyrations.
"370 Dow points just aren't what they used to be. We've seen much bigger drops than this," said Mitchell Goldberg, president of ClientFirst Strategy. "For the experienced investor, we know the market's been up for the last seven months, so a pullback is something normal and to be expected," he pointed out.
Related: Has Snap's Disastrous Performance Ruined IPOs for Everyone?
"It could actually be a nice opportunity to put some capital to work," Terry Simpson, a multi-asset investment strategist with the BlackRock Investment Institute, told CBNC.
"The real question to me is how much of the gains over the last six to seven months in stocks are attributable to what we expected from Trump's policies and how much of it is attributable to individual corporations doing much better," Goldberg said.
It's the Economy, Stupid
"Economic conditions ultimately matter more than politics, and right now, we're in a moderate-growth, low-inflation, friendly — or at least patient — Fed. Those are supportive characteristics," said Michael Stritch, senior vice president and national head of investments in the U.S. at BMO Private Bank.
"Market fundamentals are great right now," said Andrew Denney, founder and CEO of Prosperity Financial Group. "Profitability is high, earnings are good, their debt levels are low, they've maintained healthy cash balances."
If Congress gets gridlocked with a prolonged investigation or impeachment proceedings that derail the GOP's business-friendly agenda of cutting corporate taxes and rolling back regulations, Denney said one sector likely to suffer is small-cap stocks, which stood to gain the most from Trump's tax proposals.
"If this is making you extremely nervous, that may be a sign you're more in stocks than you should be."
"A lot of investors kind of bought into that and that's what shot the market up," he said.
But for worried investors, experts say there is a middle ground between trying just to avoid the news and cashing out of the market entirely.
"A little fear is a very good thing [but] you have to temper it a little bit," said David Lebel, an assistant professor of organizational behavior at the University of Pittsburgh's Joseph M. Katz School of Business. "If I'm an individual and I'm feeling anxious, I would listen to that," he said.
"If this is making you extremely nervous, then that may be a sign to you that you're more in stocks than you should be and your target allocation is too aggressive for you," said Dana Levit, owner of Paragon Financial Advisors. "Don't act in reaction, but certainly take it as a gut check."