If you love the idea of Swedish meatballs but don't fancy a flat-pack bookshelf as your side dish, the standalone Ikea restaurant may be just for you.
The Swedish furniture retail giant confirmed to NBC News that although no firm decision has been made on stand-alone restaurants, that doesn't necessarily mean it won't happen in the future.
"Ikea Food is continuously thinking of how to meet the growing interest in food among consumers and find ways to meet them where they are," said Mona Liss, a spokesperson for Ikea. "We have experimented with new ways of enjoying Ikea Food — including through pick-up points and pop up restaurant events in London, Paris and Toronto."
The retailer's most popular pop-up was in East London, where guests could enjoy Scandinavian-themed-dishes like salmon tartar alongside chefs and friends. The events also featured an Ikea cafe, a virtual reality kitchen and food workshops.
"We want to show customers we're more than just meatballs, we are sustainable fish, we are veggie balls, we want to offer something for everybody," Swedish chef Fred Bolin told the U.K.'s Daily Telegraph.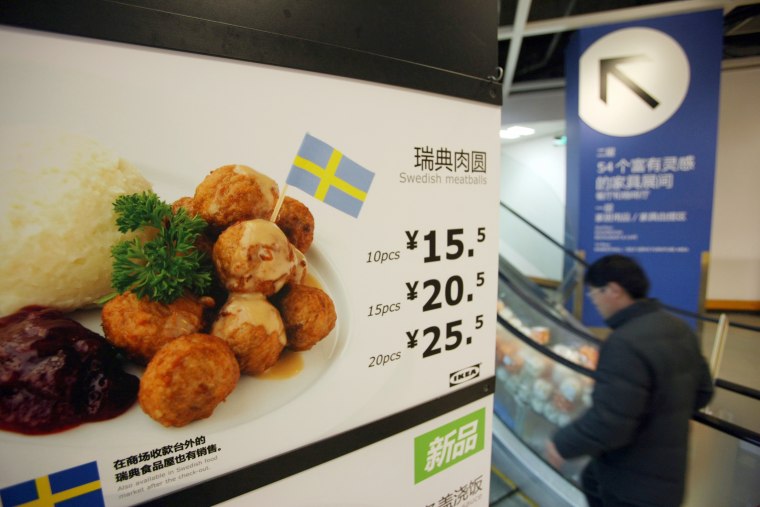 Ikea Food Managing Director Michael La Cour told Fast Company the Swedish juggernaut didn't immediately pick up on the fact that its food had become so popular — $1.8 billion of the company's $36.5 billion revenue in 2016 came from food sales. In fact, Ikea found that 30 percent of customers visited the stores solely for the purpose of eating.
"The mere fact that we don't need so many square feet to do a café or a restaurant makes it interesting by itself," La Cour told Fast Company. "I firmly believe there is potential. I hope in a few years our customers will be saying, 'Ikea is a great place to eat — and, by the way, they also sell some furniture.'"