Starbucks has announced a recall of 2.5 rigid million metal straws after receiving reports of small children cutting their mouths on them.
"Consumers should not allow children to handle or use the stainless steel straws," the company said in a statement.
The straws were designed to be used with two different-sized sets of stainless steel to-go cups sold by Starbucks, fitting into a ridge at the bottom of the cup that kept it attached to the lid.
"We did it out of an abundance of caution," said Starbucks spokesman Reggie Borges, of the recall. "They could be a danger to a kid using them not as intended."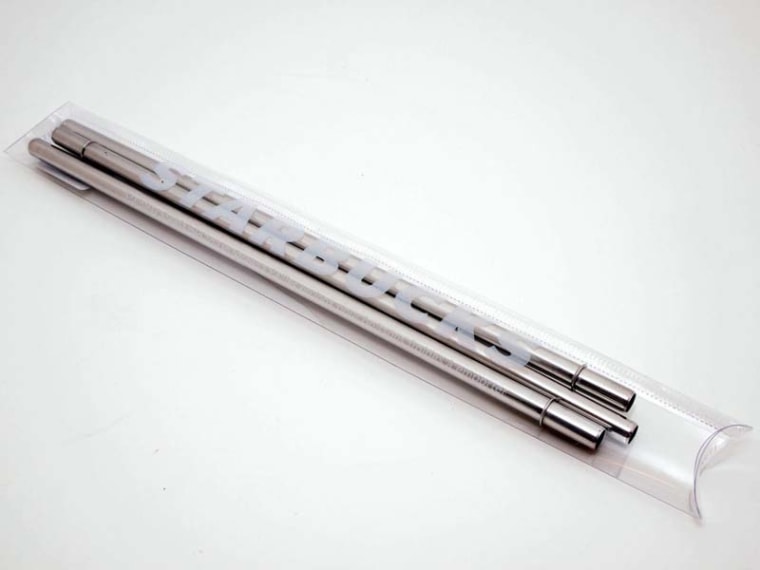 The straws were sold at Starbucks stores and on the company's website from June 2012-2016 for about $6 for a pack of three, as well as inside cups sold with the straws for $11 to $30.
Since then, the cups have been sold with acrylic straws, which are "a little tougher" than the standard-issue green straws you get for free, but "they give way" more than a rigid metal straw, said Borges.
Customers can exchange the metal straws at their local Starbucks for the new acrylic ones, he said. Further information on the recall can be found on the Starbucks website.