Breakfast in bed: It's the classic Mother's Day treat. We see it all the time in Hollywood flicks and it looks so lovely. The kids joyously climb onto their drowsy but delighted mom. The devoted dad ushers in a tray of food that looks like it came from room service at a 5-star hotel. Everyone is happy and everything tastes delicious!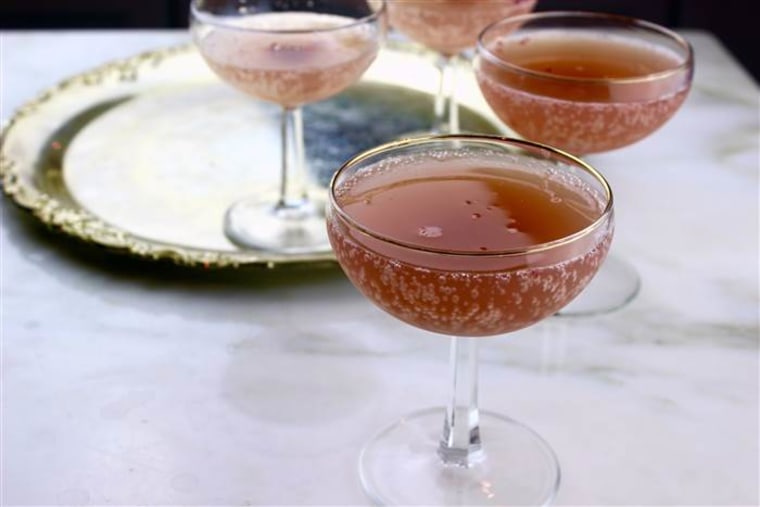 In reality, breakfast in bed is not nearly so desirable, or so is the opinion of most moms. A poll by Zagat found that this Mother Day's, only four percent of mothers want their families to serve them breakfast in bed.
Kelly Dobkin, senior editor at Zagat.com told NBC News that this is Zagat's first ever Mother Day survey, which consulted 700 moms. More than half of the moms polled (53 percent) said they would rather go out to eat, while 30 percent said they would like to eat home.
So Adorable, But So Messy
Why don't moms want breakfast in bed? If you're a mom, you can probably answer this question with a list of reasons.
"I don't want to have to clean crumbs from my pillow," said Lenna Furchtgott Monte, a mother of two young children. "Plus we don't allow food in bedrooms so that would send mixed messages."
Gilat Meltzer Miller, also a mother of two kids, says she also doesn't want to have to deal with crumbs in bed. "Plus, I'd like to brush my teeth first," she added.
Breakfast in bed is even less appealing for single moms, for obvious reasons: They'll be stuck with the cleanup (and possibly even the preparation), with no partner to help prevent the whole thing from turning into chaos.
"When my kids were younger and I was married I loved breakfast in bed because they had help and I didn't have to clean it up, and [the kids] would get so excited about doing it and their sense of fun gave me so much joy," said Jane Alvey Harris, a single mother of three. "These days they're teens, and though I think they'd have fun doing it and even clean up, [I'd rather they] let me sleep in and then take me to brunch."
A Boozy Brunch Is in Order
Zagat's Dobkin points out that Mother's Day "is one of the busiest days in restaurants all year," and it's especially a busy day for brunch, which is what 39 percent of moms are hoping for this Sunday, according to Zagat's poll.
"Moms want to be taken out to brunch at an American-style restaurant and eat Eggs Benedict," said Dobkin. "Mimosas were the most popular brunch drink among moms."
The restaurants that stand to have the most success on this holiday are likely those that serve the American brunch classics and foster a low-key ambience.
"Live music and/or communal tables [were among] the trends that Moms found most annoying," said Dobkin.
Mom-Friendly Deals
Fortunately, there is no shortage of restaurants offering up Mother's Day deals.
Romano's Macaroni Grill has a $19.99 prix fixe menu that includes salad, one entrée, and one dessert. Plus, any moms at the table will receive a coupon for a free appetizer with the purchase of an adult entrée to be used at their next visit before May 31. You can also nab 25 percent off gift cards using the promo code Mom17.
Benihana will give a $10 gift card in honor of mom, provided you buy $50 in gift cards. A number of locations are also hosting its "Be The Chef" program for moms, allowing Ma to join Benihana chefs behind the grill to learn the tricks of the trade.
Ruby Tuesday is selling $50 gift cards and throwing in an extra $15 free of charge as a "Celebrate Mom" bonus. And if Mom really wants to cut loose, consider that Hooters has a Mother's Day deal that includes a complimentary entrée from the Hooters Mother's Day Menu, with any drink purchase. Many Hooters locations will also give moms a coupon that they can use again through June 9.
On the ritzier end, one of the best deals look to be from Morton's The Steakhouse, which is pricing a steak and lobster dinner for $56, with additional coupons available at Offers.com. And if you're looking for something the kids can enjoy, too, consider Medieval Times, which is continuing its tradition of comping mom's admission, so long as one other adult pays full price. Use the code MOM17 when checking out.
Hungry moms (or hopefully, their families treating them) should also scope out social media and follow their favorite restaurants on Facebook, Twitter, and Instagram. It's wise to take a look at what OpenTable is featuring in your area, as the platform has microsites dedicated to Mother's Day lunch and dinner discovery, such as this one for Los Angeles, this one for San Francisco, and this one for New York.