Taco Bell has confirmed reports that it is indeed testing a "Cheetos Burrito."
The "Cheetos Burrito" is stuffed with beef, rice, nacho cheese, and, of course, Cheetos. Here is what it looks like: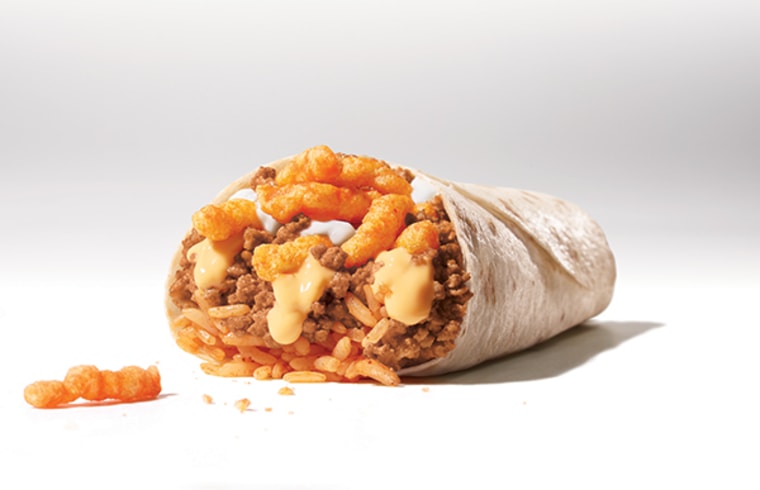 The chain had tested out the "Cheetos Crunchwrap Slider" earlier this year in Canada, but this is the first time Cheetos are being used on its products in the U.S., the company said in an email to NBC News.
Tests will start mid-August in Cincinnati and the burritos will cost $1.
This is the second Cheetos and fast food combo of the summer. Earlier, Burger King launched a "Mac n' Cheetos" dish.
In 2012 the taco chain debuted the "Doritos Locos Taco," another fast-food and highly palatable salty snack food mashup.
Some nutrition experts have even called foods like Cheetos "hyperpalatable," with fat and salt contents so intense they short-circuit our brain's reward centers. All we know is that our hands are uncontrollably moving the mouse to search for cheap flights to the "The Queen of the West," or as Cincinnati used to be called, "Porkopolis."