Target is recalling more than half a million Easter toys over concerns that, if ingested, they could block a child's stomach and only be removed via surgery.
The U.S. Consumer Product Safety Commission issued a "Fast Track Recall" Wednesday for 560,000 water-absorbent "Hatch and Grow Easter Eggs," sold at Target stores nationwide in February and March of this year for around a dollar each.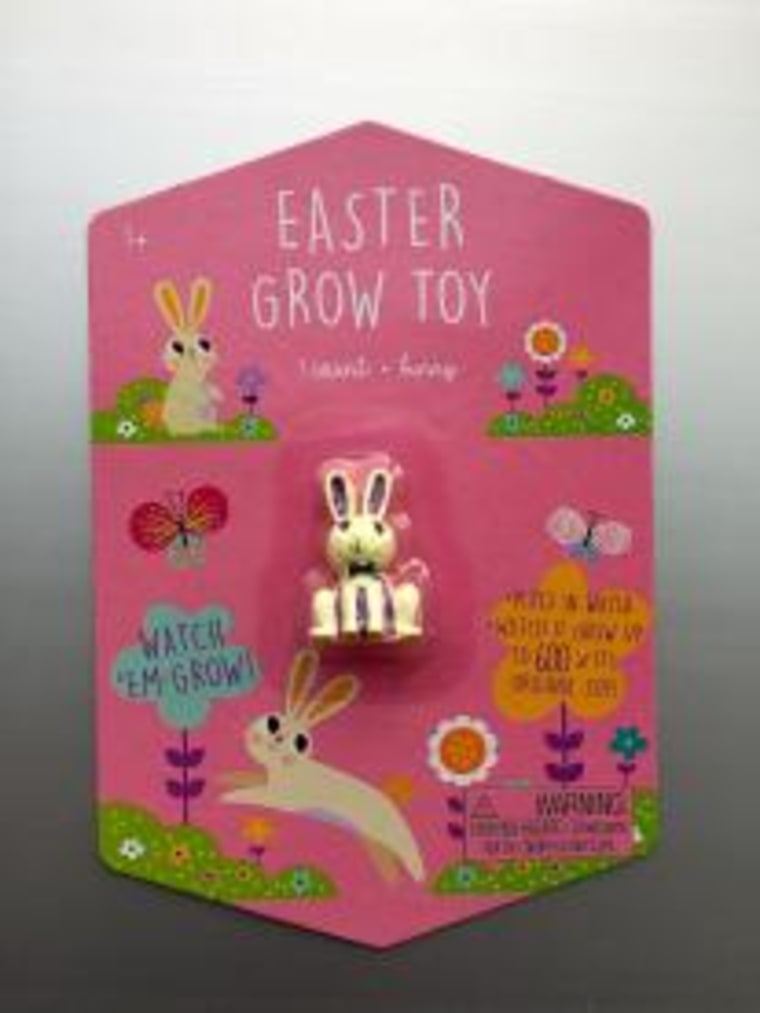 According to the recall, "If the small toy is ingested, it can expand inside a child's body and cause intestinal obstructions, resulting in severe discomfort, vomiting, dehydration, and could be life threatening. Surgery is required to remove the toy from the body."
The notice also pointed out that medical professionals and parents "should be aware that there is a possibility that the toys might not show up on an x-ray."
Consumers who purchased one of the items should immediately return it to any Target store for a full refund, call Target's customer service number at 800-440-0680, or check the website for more details.