CHICAGO -- Gary Kopycinski teaches religion and ethics in a suburban Chicago Catholic high school, but his effort to practice what he preaches made him the perfect target for a debt settlement company.
Three years ago, Kopycinski was told by several advisers that he should file for bankruptcy. His finances were a wreck. He held $35,000 in credit card debt and was on the hook for a car loan that he'd co-signed for a family member. On his salary as Catholic high school teacher, it seemed there was no other way but to wave a white flag. But Kopycinski believed that bankruptcy "was a cop-out," so he went searching for an alternative. When he heard an advertisement for Debt Settlement USA, he thought he'd found it. Instead, he had hooked his fortunes to an industry that the attorney general of Illinois, Lisa Madigan, calls "a scam."
The advertisements are hard to resist, with come-ons like these: "Debts settled for pennies on the dollar," "An open phone line has been established for consumers who need relief," and even, "Don't declare bankruptcy, that should be your last option."
Kopycinski, who  was already treading water in 2007 when the car loan payments landed on him, fell for the pitch.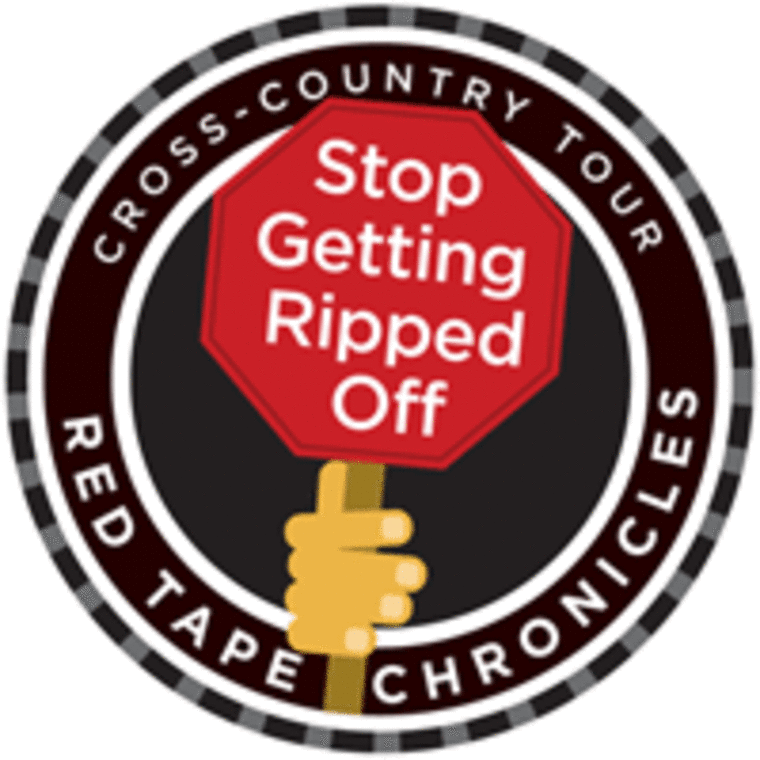 "I was at the point where I was using Peter to pay Paul," he said. "Then I just wasn't able to keep up with the payments and I was falling behind. Finally, I was at the point where I was so far behind I didn't know what I was going to do." 
Phone calls from creditors were coming fast and furious, and as time passed, they got "nastier and nastier."
"Then I got really worried," he said. "I was getting to a place I didn't want to be."
A friend and a financial counselor both advised him to file bankruptcy, but he wanted another option.
"In my mind I understood that bankruptcy was a cop-out and that it meant you weren't fulfilling your responsibilities," he said.
Instead, he took up Debt Settlement USA on its offer. Agents told him they had special relationships with the credit card firms, and had great success at trimming up to 50 percent off customers'  bills. For 14 percent of his total debt, the firm said it would negotiate with creditors on his behalf. And agents told him he wouldn't have to deal with nasty phone calls or legal threats any more.
"Just tell them you are in debt settlement," he was told by one operator.
Instead of continuing to make his payments, Kopycinski said Debt Settlement USA employees told him to set aside $650 each month to build an account that would be used for settlement offers later. But as is typical of debt settlement firms, Debt Settlement USA made sure its bill was paid first. So it collected $442 of each monthly payment toward its total $4,552 fee.  After eight crushing payments, Kopycinski had only built $1,800 toward his debt, but Debt Settlement USA had been credited with $3,566.
Patricia Dose, Debt Settlement USA's general counsel, said her firm never tells consumers not to pay their bills, adding that by the time consumers come to them they've already stopped paying in most cases. She said she could not comment on Kopycinski's specific situation, citing privacy concerns, but that the firm charges up-front fees that are similar to fees charged by bankruptcy attorneys.
"It's all disclosed in the contract," she said. "… We're very up front with our consumers. Everybody wants to be paid for their services."
Kopycinski tells a different account. He says he started faithfully paying into his settlement savings account, but the phone calls never stopped. Some creditors even tried to talk sense into him.
"I remember one guy from a bank just started screaming at me, yelling, 'This is what's going to happen! This is what's going to happen!" he said. "When I tried to explain what I was doing, he just yelled louder."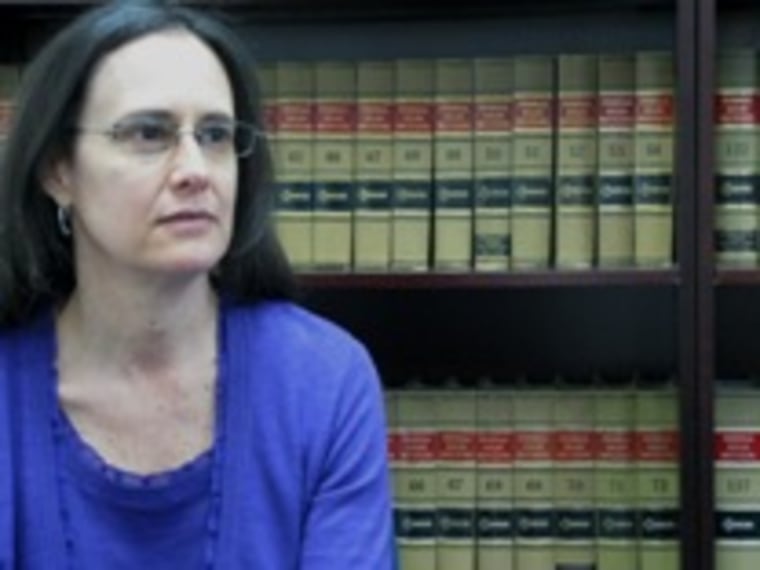 When he told his Debt Settlement USA counselor about the exchange, he remembers the operator acting surprised.
"He said, 'Wow, I know him. I deal with him all the time. He must really not like you for some reason," Kopycinski said.
Then, he was sued by Chase, which was now seeking $17,000 from him.  A notice of the lawsuit was left on his back porch.
Afraid, he called his counselor at Debt Settlement USA, who transferred him to the company's legal department. There, an operator directed him to a website with free legal forms and helped him fill out a motion to dismiss the case for improper service. Kopycinski had to figure out for himself where in downtown Chicago to file the paperwork. 
Dose, however, said her firm might provide some "general information" but it does not offer legal advice.
In the end, the motion was filed incorrectly and Kopycinski received notice that a default judgment had been entered against him.
With his debt ballooning, his debt settlement strategy blowing up in his face and the legal walls closing in, Kopycinski knew he had run out of options. He went to a legal aid agency and filed for bankruptcy.  But he'd learned more about the process since then, so he filed Chapter 13 -- which means that while debtors can no longer harass him, he will be repaying  all his debt -- in his case, within five years. Today, he is making $1,190 payments every month, via cashier's check.
"It was very humbling, humiliating, but I did it," he said. "At least I am protected now."
Madigan, the Illinois attorney general whose office has filed seven lawsuits against debt settlement firms, is investigating Kopycinski 's complaint.
She said the worst part of his story is that his good nature and sense of responsibility were used against him.
"It just breaks my heart," she said. "... To me the crime of all of this is you've got good people who, when economy was different, got in over their heads."
Addressing Kopycinski, she added, "Now, you're trying to do the right thing to pay off your debt, but instead you get completely scammed. You're in a much worse financial circumstance, your credit is destroyed. It makes your life impossible."
Had Kopycinski began paying his debts through Chapter 13 two years ago, instead of signing up with debt settlement, his monthly payments would today be considerably less. And he would be $3,500 richer. He advises anyone else in the same spot to avoid the promises of debt settlement.
"You're going to end up with some joker on the phone pulling your strings and telling you where to go and giving you incomplete, inaccurate advice. Everything they say isn't true," he said, holding back tears. "They do not have relationships with the credit card companies. ... What was $35,000 in debt turned into maybe $60,000."
Madigan also recommends that consumers should steer clear of the debt settlement strategy.
"Consumers should never get involved with debt settlement companies," she said. "Hundreds of Illinois residents have come to our office who have fallen prey to what is essentially an outright scam.  You can do everything yourself.  You can figure out how much you make a month and reach out to creditors."
She said 40 percent of the people who sign up with debt settlement firms end up like Kopycinski, filing for bankruptcy anyway, and two-thirds drop out before even a single debt is settled.
"Folks are finding they are paying an enormous amount of money up front for fees and are getting virtually none of their debt settled," she said. "They are told to not contact creditors.  We see time and again people are told not continue to pay their bills. Well, the credit card companies don't take kindly to that. They sue people."
Dose, the debt settlement firm's lawyer, objected to characterization of debt settlement as a scam, adding sarcastically, "Then it's as much of a scam as consumer credit counseling is." Counseling services are paid in part by banks, she noted, and consumers who enroll in them must pay 100 percent of their debt.  She could provide no statistics on how many consumers complete their debt settlement program with her firm, but said many consumers benefit even from partial completion because Debt Settlement USA is able to obtain settlements on some of their debts.
In Illinois, what happened to Kopycinski will soon be expressly illegal. The state Legislature passed a law earlier this month that will prohibit debt settlement companies from collecting large up-front fees. Aside from a small sign-up fee, the firms will only be able to collect a percentage of the debt after they have earned settlements with debtors.
The ads persist, however, as other states have yet to enact strict regulation of the practice.
Dose said the Illinois law targeting debt settlement firms will harm the state's consumers.
"They probably won't have a lot of the options consumers in other states have," she said.  "None of this is easy. ... People who come to us understand that none of this is a cakewalk."
She added said that debt settlement is a better choice than bankruptcy for some consumers because settlement firms take their payments in monthly installments, while many bankruptcy attorneys require full payment before they will begin.
"Debt settlement is just one option out of three that people have," she said.
It's hard to find anyone outside of the debt settlement industry who sees its benefits, however.  Consumers who have large debts should visit a nonprofit agency like the National Foundation for Credit Counseling at http://www.nfcc.org/.  And no consumer should agree to pay an up-front fee of more than $100 for help with credit card debt.
Follow the Hidden Fee Tour of America - become a Red Tape Chronicles Facebook fan and follow RedTapeChron on Twitter.