For many people, one of the main attractions of a prepaid credit card is the fact that, unlike a checking account, they think they have no chance of overdrawing and triggering hefty overdraft fees.
But the Consumer Financial Protection Bureau just added strict limits to those fees starting in October 2017. Which may come as a surprise to consumers who didn't even realize their prepaid cards could ever overdraft.
It's a big change for this burgeoning industry. About $65 billion was loaded on prepaid debit cards in 2012, more than double the amount in 2009. And the CFPB estimates that amount will double again by 2018.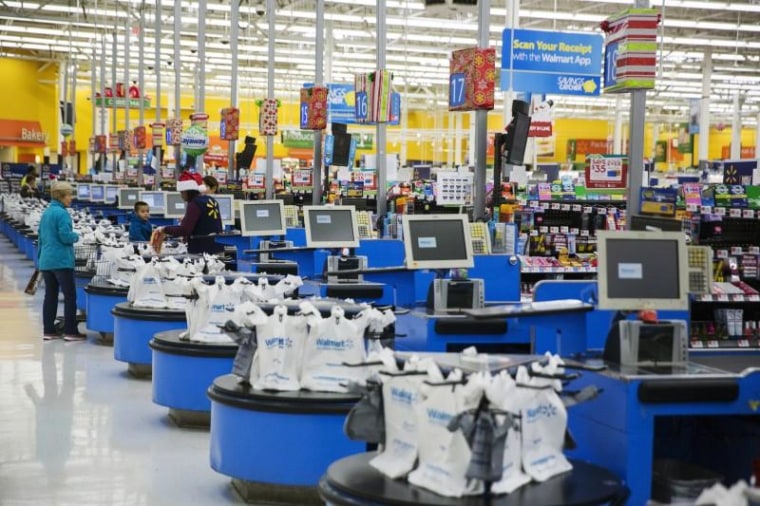 The cards are widely sold at stores such as Wal-Mart and 7-Eleven, plus online and in payday lending and check cashing places; and appeal mainly to the "unbanked" — people who for one reason or another abandoned their checking account, had it canceled, or never got one in the first place.
"Consumers turned to prepaid cards to get their financial lives in order and avoid the debt that often comes from overdraft fees," said Thaddeus King, an officer for Pew's consumer banking project.
Traditionally, prepaid debit cards have been like cash: Once it's gone, it's gone. Try to buy more than your balance can afford and the transaction will get declined — no costly overdraft fee.
But soon when prepaid debit card companies offer a line of "overdraft protection" it will work just like a credit card: Go over your limit and the bank will cover you, then send you a bill and start charging a fee and interest.
However, most users have nothing to worry about.
The biggest prepaid debit card players say they've never charged overdraft fees and have no plans to start. Chase and Amex, which offer the Liquid and Bluebird products; and Green Dot, told NBC News they are not adding any overdraft protection to their cards.
In fact, the new rule was largely designed to rein in prepaid debit cards sold by payday lenders that could deepen a vulnerable consumer's debt cycle. These lenders may link a cash loan to the customer's prepaid debit card as protection against a missed loan payment. However, if the card can't cover that payment, it would trigger an overdraft and cause the effective interest rate to balloon from a 390 percent to a 520 percent APR.
If that seems like daylight robbery, compare it to overdrafts on "classier" checking accounts: Most overdrafts happen on charges for less than $24. Add in the average overdraft fee of $34, and you end up with an effective interest rate of over 17,000 percent.
"It's bad that overdraft is being offered at all on prepaid cards," said National Consumer Law Center Associate Director Lauren Saunders.
Advocates say at least the new rules will make the fees clearer, and therefore less profitable. So it's more likely providers will drop overdraft on prepaid as a result rather than add it.
And if a particular prepaid card does become more like a traditional credit card the upside is that more consumer protections come along too.