Lumber Liquidators has sent thousands of customers free "idiot-proof" formaldehyde test kits after a "60 Minutes" report accused the company of selling contaminated laminate flooring from China.
Last week the company had directed customers to request the kits via phone, email, or online form, but at times, consumers calling its customer care line were directed to voicemail. The company has now created a new page on its site to process requests:
lumberliquidators.com/ll/testkit
.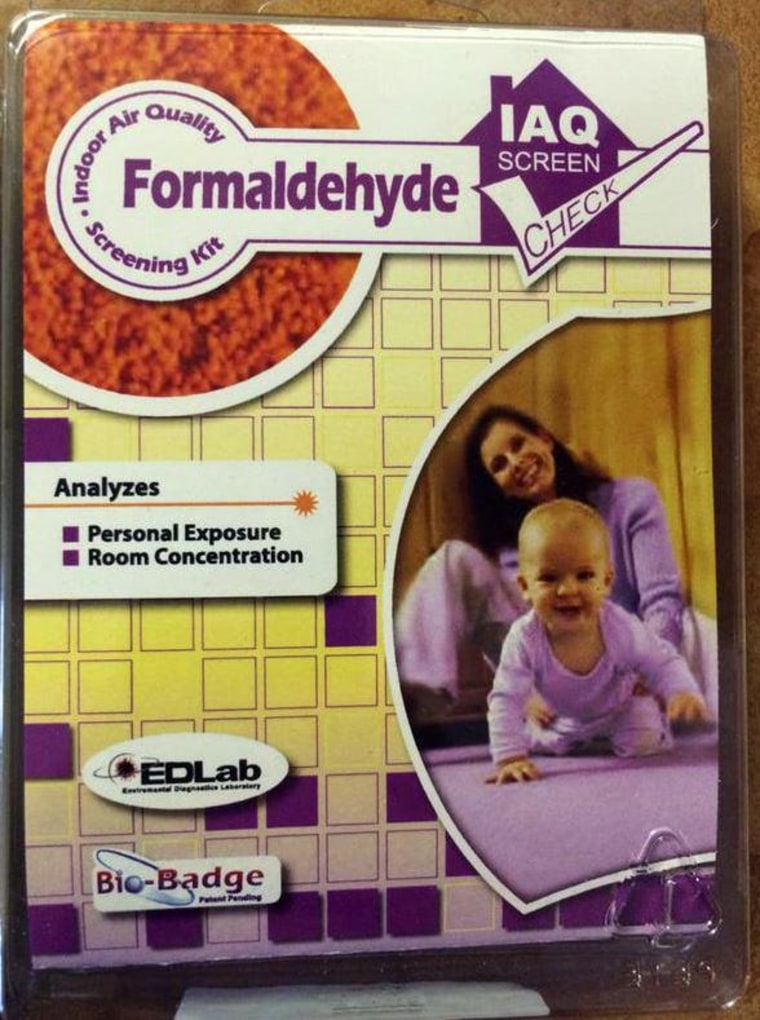 "They're almost idiot-proof," said Bryan Tyler, a spokesman for Enthalpy Analytical Inc., a North Carolina-based testing lab.
"If used correctly, [they] can provide acceptable results," said an OSHA spokesperson.
Should elevated levels of formaldehyde be found, it doesn't necessarily mean the floors are at issue.
"It's not an 'oh my gosh' kind of test," said Alan Wozniack, president of the Florida-based Environmental Diagnostics Laboratory, which manufactures and analyzes the test kits. "It's a first step in a process."
Here's how a customer can request and then use the test kit:
Fill out the online questionnaire to determine eligibility.
The lab sends the kit the same day by USPS Priority Mail.
The kit contains a plastic disk tester inside a small black bag, instructions, and a mailing pouch.
Following all manufacturer instructions, place the disk white side up on an open area where the flooring is installed, at least four feet off the ground.
Note the start time on the chain of custody document.
Allow the disk to rest with open airflow across it for 24-48 hours.
Write down the end time on the paperwork, seal the paperwork and the tester inside the mailing pouch and drop the pouch in a mailbox.
Results will be emailed to the customer within 7-10 business days.
If formaldehyde levels are over the acceptable threshold, the test lab will notify both the customer and Lumber Liquidators. The flooring company may then decide to have the lab do a "home health check."
That involves questioning the homeowner and running more tests, which may include particle counts, "thermography," taking wall samples, and also probing other building materials and furnishings in the home, including glues and kitchen cabinets.
Lumber Liquidators has not said whether it would then pay to replace the customer's floors or not.
Wozniack estimated the lab had so far sent 3,000 to 5,000 of the kits to Lumber Liquidators customers. The same kits were used in FEMA trailers deployed after Katrina that were found to be emitting toxic levels of formaldehyde.
IN-DEPTH