Want to capture more Pokemon? Consider booking yourself a vacay. Travel brands and tourist spots are tuned into the Poke Stops near them, and are flaunting the presence of Pokemon to draw in travelers.
"Just within the past month, there have been many museums, landmarks, airports, hotels, theme parks, destinations and art galleries using 'Pokemon Go' [to attract visitors]," said John Findlay, co-founder of Launchfire, a digital engagement shop that specializes in gamification and game-based promotions.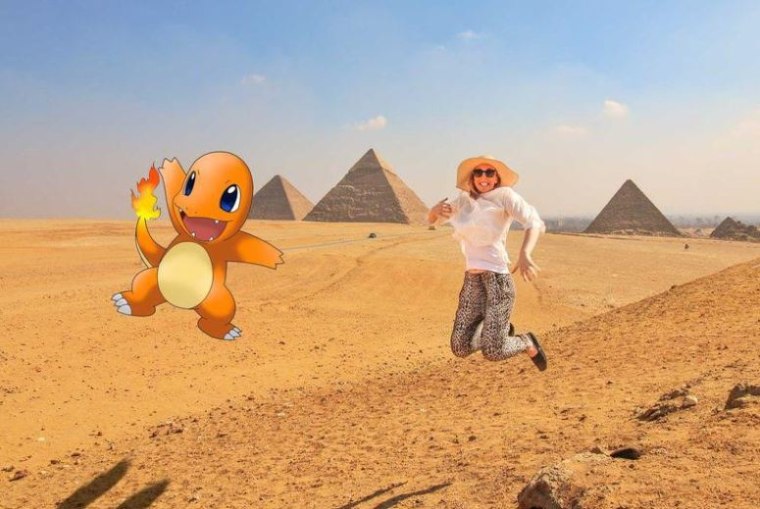 As Kimberly Beaudin, vice president of marketing and communications at Atlanta Hall Management/College Football Hall of Fame points out, any user can set up a "lure" to alert fellow players of a Poke Stop.
"A lure is a device you activate at a Poke Stop, and it's beneficial to activate lures if your location is a Poke Stop or is near one," said Beaudin, who added that the College Football Hall of Fame is dropping lures and blasting on social media given its fortuitous proximity to a Poke Stop.
Tons of brands are dropping lures, as well as blasting social media with news about nearby Pokemon, but tourist attractions have a special advantage because they can promote Pokemon as a bonus reason to book a visit. Take Thomas Jefferson's Monticello in Charlottesville, VA, for example. This public attraction has long been a must-visit for school field trips and American history buffs, but now, thanks to the popping up of Pokemon on the grounds, the landmark boasts a hip new feature — and they're working it.
Geckos Adventures, a travel adventure brand focused on globetrotters in their late 20s and 30s, has gone so far as to design vacation packages around "Pokemon Go." On thePokemon: Let's Go trip, players can take six-week getaways to catch Pokemon all around the world, including at Egypt's ancient pyramids. On these trips, groups are paired with a local guide, who is trained specifically in finding Pokemon, and can discuss famous and rare Pokemon sightings. Guests on each trip receive a $50 iTunes gift card to purchase Pokecoins, which can be used to assist in the Pokemon hunt.
"We're seizing the movement and helping people get out and see the world, though they'll need their smartphones, of course," said Leigh Barnes, regional director, North America at Intrepid Group, the parent of Geckos Adventures.
"Pokemon Go" is a global phenomenon, and there's no shortage of marketing opportunities for all kinds of travel brands and attractions, but it must be noted that unless a brand is officially partnered with Niantic, the creator of Pokemon Go, it doesn't have any control in terms of making or planting Pokemon.
Read More: McDonald's Japan Scores First 'Pokemon Go' Sponsorship
"Short of actually negotiating a deal directly with Niantic as McDonald's did, brands can't really control how and when customers come into contact with their space through the "Pokemon Go" app," said Kate Hogenson, loyalty strategy consultant, Kobie Marketing. "The game is taking you to the landmark, hotel, museum, restaurant, bus stop, etc., but not necessarily into the space or giving [consumers] a reason to buy while they are there."
Still, travel brands have nothing to lose. They can get in on the hype and appeal to new and younger demographics without having to fork over any money. We may be at the peak of the "Pokemon Go" trend now, but there's no hint that the fad will die down any time soon.
"Pokemon as a brand has been around for decades and the trend of catching Pokémon will continue to cycle through groups of all ages," said Vy Spear, public relations manager at Contiki Holidays. "This app has made it more accessible for all generations to enjoy and the augmented reality element is exciting to watch. With that being said, the "Pokemon Go" platform is constantly changing, but much like the Angry Birds game, we shall see it evolve and change, even when the original iteration of the app may die out."