Donald Trump may already be calling for a recount of votes in what he claims will be a rigged election — but he may also want to recount the empty rooms at his hotels.
The Republican presidential nominee's actions out on the campaign trail don't seem to be doing much for occupancy rates at his chain of five-star Trump-branded hotels.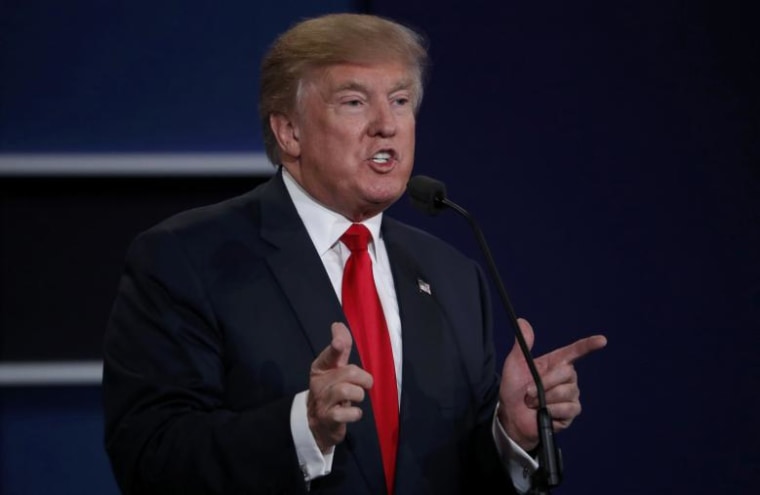 While the Los Angeles Dodgers stayed at the Trump International Hotel and Tower in Chicago this past May, its Mexican-American first baseman Adrian Gonzalez would not.
"I had my reasons," is all Gonzalez would say about the lodging choices, but at least one newspaper linked the choice to Trump's anti-Mexican campaign statements.
Bookings at the newly opened Trump International Hotel, Washington, D.C. on Pennsylvania Avenue also seem to be bearing the brunt of this contentious election cycle.
When it had its soft opening in September, rack rates for the basic 410-square "deluxe" rooms started at over $575 a night.
Checking the hotel's online booking site, that same room type is now available for an unrestricted rate of $505, with a discount to $404 for AAA members, for at least the next two weekends and for the weekend after the presidential election.
By comparison, when searching Expedia for a five-star hotel in Washington, D.C., next weekend, a room at the St. Regis Washington, D.C. is available for $655 a night, while the Hay-Adams and others show as sold out.
The Trump family plans an official ribbon-cutting and press conference for the D.C. hotel on October 26, but for now, it's the falling room rates that are getting noticed.
Despite its prime location and promotional mentions by Donald Trump himself, "empty rooms have forced hotel to reduce rates during the peak season," noted New York Magazine.
But Mickael Damelincourt, the hotel's managing director, disagreed with this characterization, telling NBC News "the opening of Trump International Hotel, Washington, D.C., has been the most successful in terms of opening bookings, interest from groups and large events."
Nevertheless, according to travel site Hipmunk, bookings for Trump-branded hotels in New York, Las Vegas, and Chicago continue to plummet, down more than 58 percent during the first half of 2016 as compared to the first half of 2015.
"While the Trump name is a powerful brand name, it may also carry some negative connotation with travelers from around the world," noted Keven Murphy, chair of the Hospitality Services Department, at Rosen College of Hospitality Management in Orlando.
Perhaps that's why Trump's newest hotel line, announced last month, won't bear his name at all: The Trump Organization has dropped the name completely, going for Scion, which means "descendant of a notable family," the company's news release explained.
The name is "a nod to the Trump family and to the tremendous success it has had with its businesses," said Trump Hotels Chief Executive Officer Eric Danziger, in a statement.
Make sense, says Murphy of Rosen College: "With the advent of the shared economy and the rise of the purchasing power of the Millennial generation, hotel strategies have changed and this may be the reason for the new Scion name."