Take me, take my seeing-eye dog.
San Francisco regulators and the National Federation of the Blind are looking into claims that drivers for Uber, the rides-on-demand car service, have refused to ferry people with guide dogs.
The federation said two law firms are investigating a series of claims against Uber. The chorus of complaints from the city's blind community are the latest headache for a five-year-old startup whose rapid growth has earned it a valuation north of $3 billion, but also its share of regulatory problems.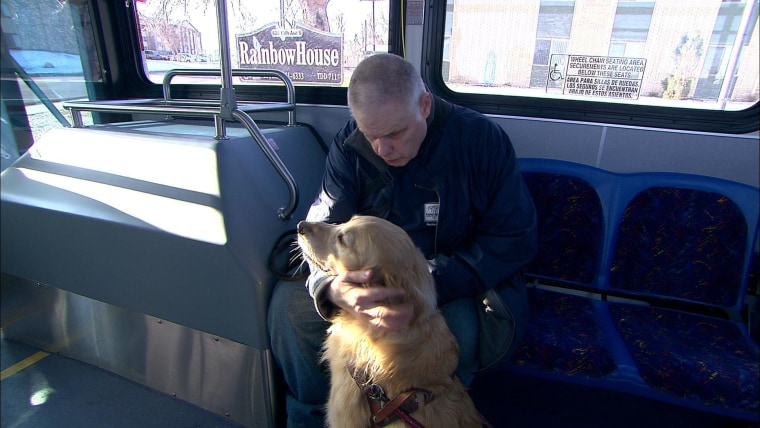 The federation will air its concerns during a meeting with Uber next week. Michael Hingson, a member of the California board of directors for the federation who is also legally blind, described the problem as "systemic.""It's a breach of civil rights," he told Reuters. "Uber ought to be required to obey the same rules as any other transportation service."
Uber isn't the first transport provider the disabled community has targeted. But city officials say it presents a new problem because its size and growth is coming at the expense of taxi services that operate under laws to protect the rights of disabled people.
"We take this feedback very seriously and will deactivate driver partners from the Uber platform who refuse to transport a rider with a service animal," Uber spokeswoman Eva Behrend said.
Uber, which allows users to call up rides from smartphones, is no stranger to legal action. The company was cited in a wrongful-death suit this year, filed by the family of a 6-year-old child killed by an Uber driver.
City officials are considering how to regulate up-and-coming services such as Uber and Lyft. Regulators have struggled to determine whether they should be responsible for what happens after riders get in the car.
Lyft did not respond to requests from Reuters for comment.
- Reuters