There might be more to squint at about Vibram FiveFinger shoes than how they look as if you're walking around in a pair of tight gloves. Manufacturer Vibram USA Inc. has announced it would offer refunds to buyers to settle a class action lawsuit that said its health benefit claims went too far.
It's not live yet, but fivefingerssettlement.com is where buyers will be able to file claims. Once it comes online, valid claims are expected to be able to get between $20 and $50. Proof of purchase isn't required unless buyers submit claims for more than two pairs.
The lawsuit asserted that Vibram misrepresented health research to advertise that its shoes, which are designed to mimic barefoot running, improved posture, strengthened muscles and reduced injuries. Were it not for for these claims, the suit filed March 2012 said, consumers wouldn't have snatched up pairs. The shoes sold for $80-$125.
Vibram USA Inc. denied any wrongdoing.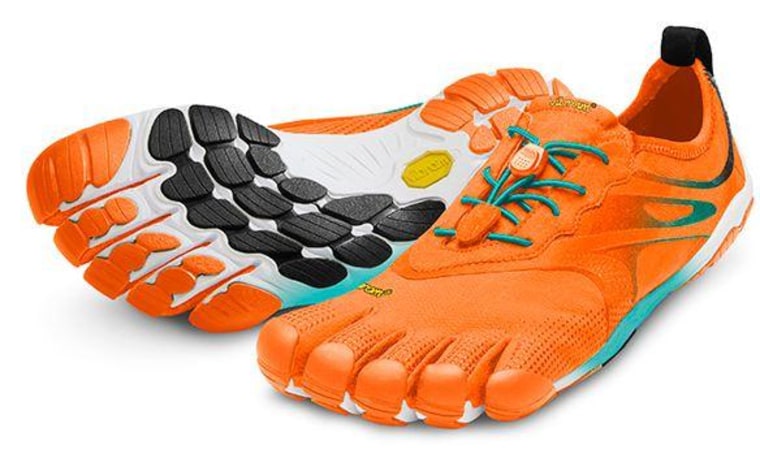 The shoe company is not the first to run into trouble over dubious marketing practices. In 2012, the FTC sued Skechers over its claims that the curved soles in its "Shape Up" shoes increased the wearer's exertion, leading to toned muscles, improved posture and weight loss. Skechers settled with the FTC for $40 million. The same year, Reebok refunded $25 million to consumers over deceptive claims it made in promoting its EasyTone lines of shoes as improving muscle tone.
Barefoot running and "minimal" shoes took off following the publication of "Born to Run," which extolled the virtues of a small band of Mexican runners who ran very long distances in sandals made from old tires.