Wal-Mart is cutting back on the use of controversial chemicals in some 90,000 of the products it stocks. The supermarket giant announced on Wednesday that it is encouraging suppliers to ban eight chemicals mainly found in beauty and personal care items.
The change comes as part of the retail giant's 2013 transparency initiative and in response to a consumer shift that favors "natural" products and a desire to know more about a product's origin and ingredients.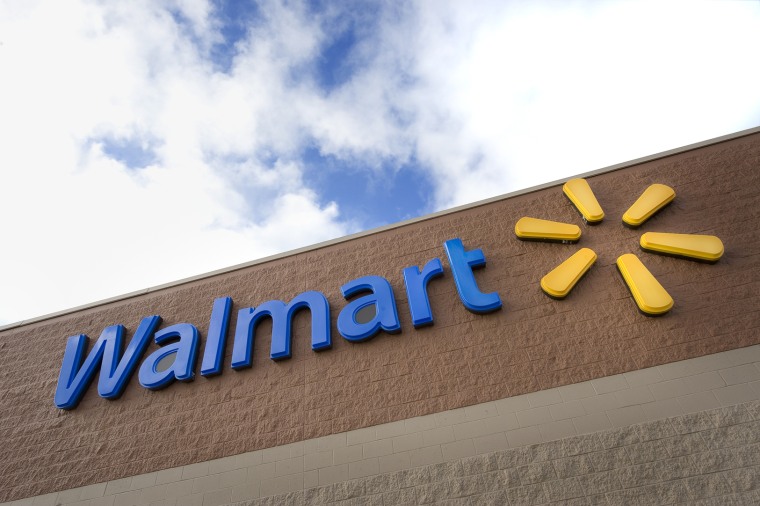 Acknowledging that "the flood of information...can often confuse or concern as much as inform," Wal-Mart said on its sustainability blog that this move is intended to simplify choices for its consumers by asking vendors to "reformulate household cleaning, personal care, baby, pet, beauty and cosmetic products to remove, reduce and restrict the use of priority chemicals and replace them with safer alternatives."
Wal-Mart worked with the Environmental Defense Fund to designate the priority chemicals, which include triclosan (used in clothing and toys), parabens (used in cosmetics), toluene (found in nail care products), and formaldehyde (used in personal care products such as hair smoothers).
Exposure to high levels of formaldehyde has been linked to leukemia, and triclosan remains under review by the Food and Drug Administration after animal studies showed the chemical can alter hormone regulation.
Consumer advocacy groups welcomed the move.
"Big retailers like Walmart have the power to transform the marketplace and bring safer products into the hands of consumers across the world," said Mike Schade of Mind the Store, a national organization that pushes for safer chemical policies within retail. However, more could still be done, he said.
"Even with recent reforms, government actions aren't going to keep pace with the urgency of the health threats posed by toxic chemicals, so more action like this is urgently needed from leading retailers,"he wrotein a statement.