Looking to make some extra money, or possibly even forge a new career? Uber and Airbnb aren't your only options; the local on-demand economy is brimming with all sorts of gigs that just about anyone can do if they have the time and are willing to make a few upfront investments (bonus: in many cases these are tax write-offs).
We've rounded up a few companies that are always welcoming prospective employees, and laid out exactly what you need to do to land work with them — and how much you can earn.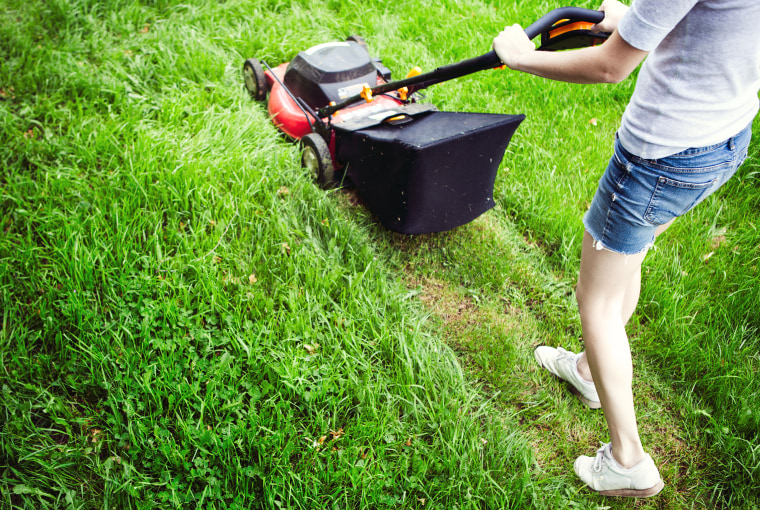 GreenPal
Got a snazzy lawn mower that's in excellent condition? You may want to put it — and yourself — to work. GreenPal, which CEO Bryan Clayton calls "the Uber for lawn care," is an online marketplace designed for homeowners to find, schedule, and pay a lawn care provider. All you need to do, in addition to owning a great mower, is fill out an online application — and include pics of your lawn mower.
"We have younger vendors that are still in college or school, we have people new to the industry, and veterans of the industry," said Clayton of his task force. "We also have many retired service providers that mow lawns on the GreenPal system for extra income. Many teachers, paramedics, and firemen who work three-day work weeks love our app to make extra income."
One hour of lawn care averages about $45, with just 5 percent going back to GreenPal, said Clayton. Some providers make GreenPal a full time job, mowing up to 20 lawns a day and making up to $10,000 a month, said Clayton, who recommends the Honda 21 in. 3-in-1 Variable Speed Self-Propelled Gas Mower with Auto Choke sold at Home Depot for people starting out.
GoShare
Renting a truck can be expensive, especially if you need to hire someone to drive it. That's where GoShare comes in. GoShare's marketing manager Travis Sevilla said GoShare links pickup truck and cargo van drivers with people and businesses who need help moving, hauling, or delivering large items on demand.
"Much like Uber, all of our drivers are independent contractors and must meet certain requirements to become a GoShare driver," said Sevilla, noting that prospective contractors must own a smartphone, pass a background check, and own a registered pickup truck or cargo van that came out in the year 2000 or later. Since drivers are typically expected to help with the loading and unloading, you should be in good shape and feel comfortable lifting heavy items.
GoShare can provide cargo straps, blankets, and dollies, but if you make a habit of making money via GoShare, you should probably invest in some of your own.
"For a typical job where a small truck driver loads, delivers, and unloads a couch in 60 minutes, the customer is charged $59.40 and the driver makes $47.52," said Sevilla, adding, "We do not have any max amount of jobs that a driver can work, nor any max amount that they can earn. They are free to accept as many jobs as they see fit."
Peerspace
Got a commercial space that's not always in use? Rent it out on Peerspace, a short-term meeting space reservations marketplace.
"Our users find and book unique venues for everything from corporate offsites, to film and photo shoots, to bridal showers," said CEO, Rony Chammas. "The hourly rates are determined by our hosts (our team can provide pricing recommendations if requested; space size, amenities and location being the primary price criteria.) We see hourly rates ranging from $25 to upwards of $2,000 an hour for spaces."
You can maximize the value of your space with some simple additions. Chammas noted that having a space that is Wi-Fi enabled is a fundamental perk. If you have other amenities you can make available, such as tables, chairs, and other layouts for meetings, this is helpful, but that these aren't required. "It could just be a photogenic raw space," said Chammas, adding that Peerspace's concierge team can help with things like catering, lighting, furniture rentals, and so on.
MindSpree
What's your expertise? It can be anything from algebra to surfing. If you can teach it, there are probably people who want to learn it, and so you should consider becoming a tutor with MindSpree, a social learning marketplace specializing in on-demand learning services.
"Experience always helps — but anyone with an expertise in a certain subject can be great for MindSpree," said CEO and founder Keith Rezendes. "We have tutors charging $20 an hour all the way up to $300 an hour, so we really cater to a wide range of skills and experience."
Applicants will need to pass a background check after filling out an application and list all subjects that they are qualified to teach.
"Educators control their own pricing per hour, cancellations and other charges," said Rezendes."They add a photo to their profile or a professional introduction video, and decide if they want to tutor online or in-person or both."
Educators can earn anywhere from $10 to $100 an hour and work anywhere from one to 40-plus hours per week, Rezendes said, adding, "We have some individuals that make over $100,000 per year."
Babierge
Hang on to your baby's car seats, cribs, and other big accessories — you just might be able to rent them out for some serious dough via Babierge, a baby equipment rental marketplace business.
The company launched last May with the goal of helping vacationing families who don't want to trudge through the airport carrying bulky baby gear, or pay extra to check it, said Trish McDermott, a Babierge Independent Trusted Partner and mother based of four based in Oakland, California. Instead, parents can rent these items in the locations they're visiting, using Babierge.
To rent out your baby gear, you would also need to become a "Trusted Partner" — stay-at-home parents, working parents, and even grandparents who have the gear but don't always have the grandkids are examples of Trusted Partners renting through Babierge, said McDermott.
"Trusted partners can make anywhere between $25 on a small rental to over $800, which has been our biggest one time rental so far," said McDermott.
The most popular rental items on Babierge are wooden portable cribs, said McDermott, with a favorite being the L.A. Baby CS-983-A-N 28" x 52" Natural Wood Folding Crib, which retails for about $200.
There are plenty more companies out there that are hiring independent contractors, and we can expect even more to pop up in the near future.
"The gig economy has taken the world by storm, with over 45 million Americans participating in it in some fashion," said Ashlie Cornelius, marketing strategist at WeGoLook, an on-demand field inspection and verification company. "By 2020, one study estimates that 40 percent of America's workforce will be self-employed through either contract work or freelancing of some sort."