There's one thing the owners of the more than 40,000 homes affected by historic flooding in Louisiana need to do right now: Make a list of what's lost.
"If you're holed up in a hotel room, get everyone out of it and start making lists of everything you had in the kitchen and go room by room," said Jeanne Salvatore, spokesperson for the Insurance Information Institute, an industry group. "The more organized you are and the more you can document, the faster your claim can be processed."
Those who escaped the storm find themselves staring down the prospect of dealing with insurers and federal disaster relief agencies, an especially daunting task for those who remember recent history.
After the devastation of Hurricane Katrina in 2005, homeowners had to fight for years to get what they said they deserved. And when the checks came, settlements were for pennies on the dollar.
It's too early to tell what the fallout will be this time, but Federal Emergency Management Agency (FEMA) and the governor of Louisiana have pledged to help and be responsive. President Obama declared the affected area a major disaster on Sunday, making residents eligible to receive additional government assistance, and expanded the declaration to additional parishes on Tuesday.
If you're one of the homeowners affected, you will need that room-by-room inventory whether you have flood insurance or plan to apply for federal disaster relief money. Either way, you'll be required to submit documentation on your losses.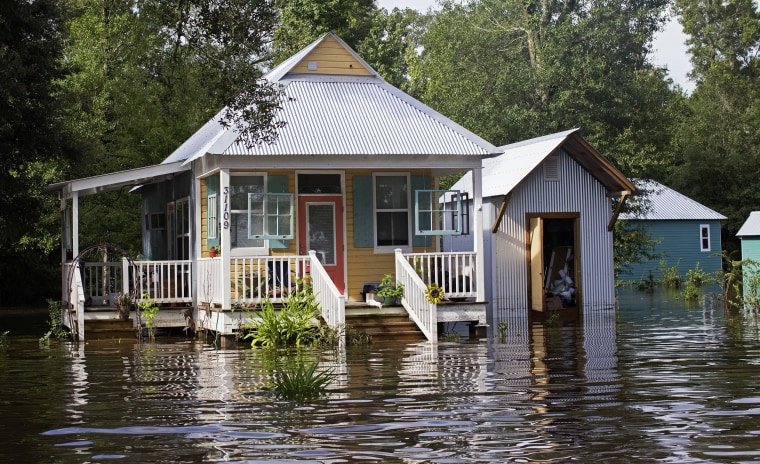 The process of submitting a claim to your insurance provider is fairly straight forward on the surface.
First, contact your insurer to start the claims process. An adjuster should contact you in a few days. Provide them with as much documentation as you can. While making your list, note dates of purchase and approximate value. In addition, take and submit digital photographs. Then within 60 days of the flood you'll need to submit a sworn statement called a "Proof of Loss" that declares the lost items and their value.
After that, wait for your money. The time it takes will depend on how well-documented your claim is and how many people file claims, according to floodsmart.gov.
In addition to, or in the absence of private insurance, the FEMA will provide up to $32,000 as a one-time disbursement for affected homeowners who qualify. To apply, go to disasterassistance.gov. The application takes up to 20 minutes to complete.
"If they lived in a flood zone and that home has never received flood insurance they can also receive one-time assistance," said Louisiana Governor John Bel Edwards at a press conference Tuesday.
In past flooding events in the state, the average check amount was $7,500, he noted.