For years, people have wondered what's killing the bees as populations of the fuzzy pollinators critical to the global food chain have fallen off. They've racked up declines of 27.4 to 42.1 percent since 2013, well above the 18.7 percent loss the USDA says is the maximum for being economically sustainable. Now a new study says it's not that they're being killed, it's that they're not being born.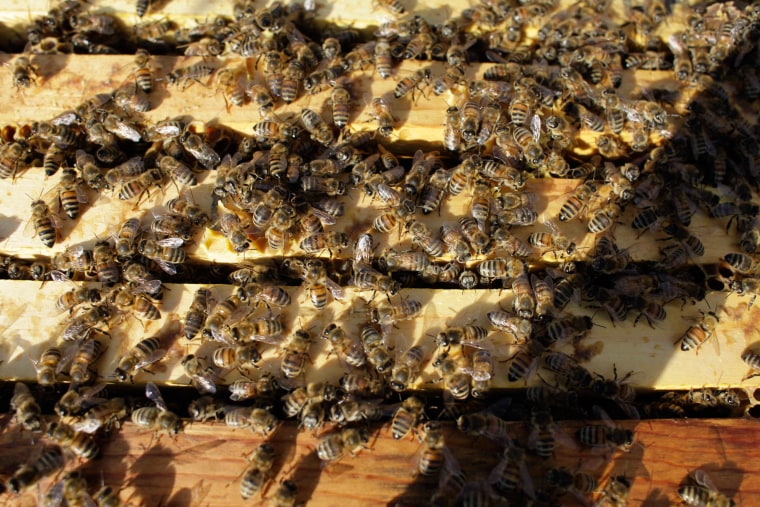 The world's most popular class of insecticides actually cuts bee sperm by 39 percent, according to researchers at the University of Bern, Switzerland, and published in the journal Proceedings of the Royal Society B. The "neonicotinoid" pesticides, banned in some countries, act as a teeny-tiny contraceptive on the drones trying to impregnate eggs laid by the hive queen.
While previous research did point to these pesticides as a culprit for the decline in bees, this study is the first to test how the pesticides impact drone fertility.
"This could have severe consequences for colony fitness, as well as reduce the overall genetic variation within honeybee populations," wrote the researchers.