An estimated 50 million people reportedly took part in March Madness office pools last year, and the number should be about the same this time around. And those people may be breaking the law.
Trying to pick the winner of college basketball's men's national championship tournament, while avoiding bracket-busting losses along the way, can be downright exhausting and time consuming.
Companies are expected to lose at least $1.2 billion for every unproductive work hour during the first week of the tournament, according to global outplacement firm Challenger, Gray & Christmas.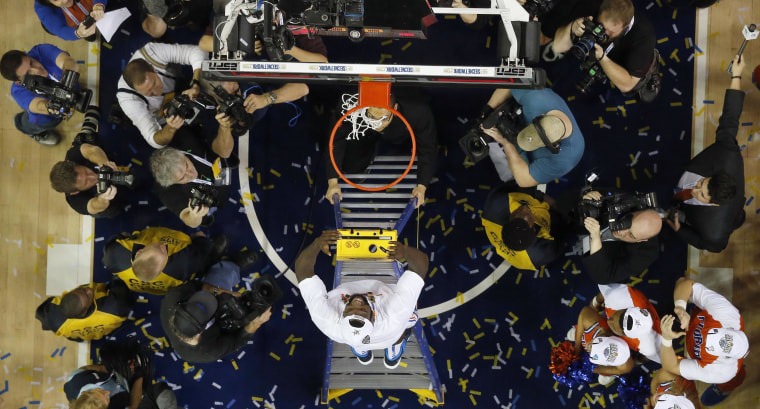 Most March Madness pools have employees predict the final result of college basketball games among 64 teams. The worker with the best predictions usually receives something of value—the "pot," if money is involved.
That type of pool arrangement appears to violate many states' penal code on gambling, though some have thought about legalizing March Madness pools. Lawmakers in Pennsylvania and Connecticut have discussed limits on entry fees and the number of participants in order to legalize the pools.
It's not just at the state level that March Madness pools technically violate the law. There are at least three federal statutes against the type of pay-to-enter NCAA tournament pools that are done online.
According to Pregame.com, wagering on last year's March Madness tournament likely exceeded $12 billion, more money than was riding on the 2013 Super Bowl. Of that, $3 billion was estimated to be put into office pools of tournament brackets.
But it's unlikely anyone was arrested last year for taking part in the office pool, and it's unlikely anyone will be arrested this year or anytime in the future. March Madness pools have become part of office culture, like picking the Oscar winners every year, which in theory falls under the same laws as March Madness pools.