When Kim Talbot first launched her milling shop in southern Maine, she hoped to win a coveted contract with the federal government to manufacture steel and aluminum machine parts. With no idea where to start, she did what any inexperienced small-business owner might do: She Googled.
The top search result was, in her eyes, an official-looking webpage. It prominently displayed a logo very similar to that of SAM.gov, the government website where businesses must register before pursuing such contracts or grants. The site charged $597 for registrations, no insignificant fee for Talbot and her husband. They had already plunked a good chunk of their savings, some $100,000, into their fledgling, family-run business Muddy River Machining. Still, she assumed it was necessary and paid the amount.
Only later did the Talbots realize that this site was in no way affiliated with the federal government, having missed the smaller print disclosing this fact beneath the "Register Online Now" button and the logos resembling that of SAM.gov.
Not only are the SAM.gov registrations and annual renewals free, but also one-on-one assistance with these processes is available at no cost through government-funded nonprofit groups across the country. 
Even so, many companies with official-sounding names and websites that resemble SAM.gov, or sites that could suggest a government affiliation, charge hundreds of dollars or more. Several draw in unwitting customers like Talbot through Google ads that outrank the legitimate SAM.gov page, illustrating the ease of buying visibility on the world's largest search engine.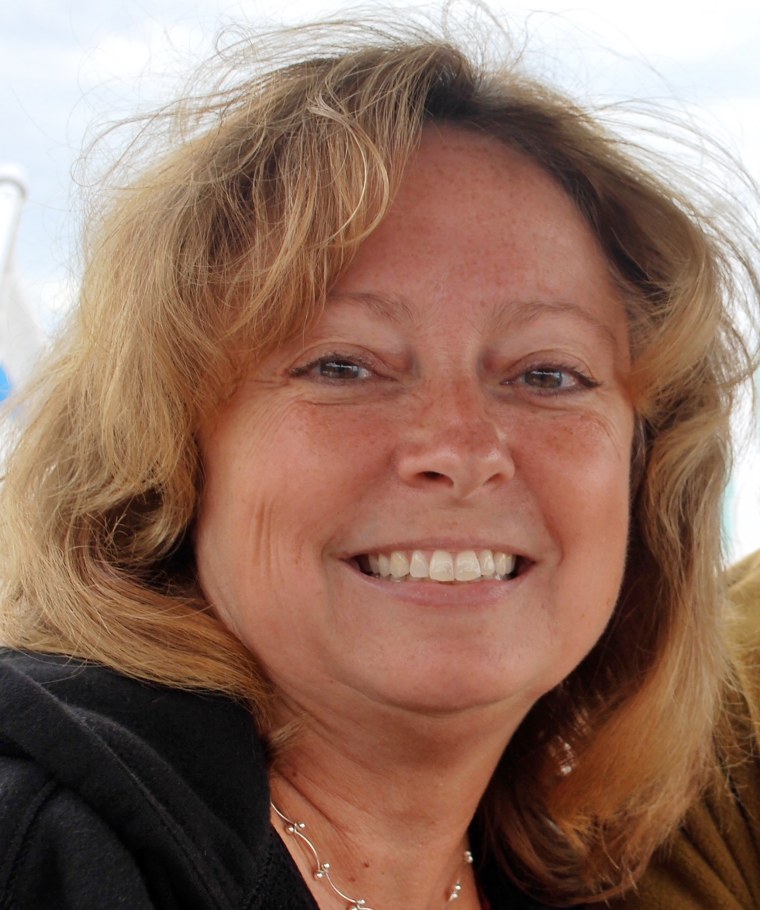 "It's definitely predatory," Talbot said in a phone interview. "We could have used that money to help with payroll, taxes, insurance or even heating the building."
The company that Talbot paid, Federal Contractor Registry, denies that its business practices are misleading or predatory, claiming that it "has always clearly identified itself as a 'Third Party Service.'" On its website, after an NBC News inquiry, it replaced the logo closely resembling that of SAM.gov with its own.
While many websites that charge for assistance with SAM.gov registrations and renewals clearly state that they are not affiliated with the government and simply tout the ease of having a third party fill out the online forms, others are less transparent.
Google removed the ads for a number of these sites in response to an inquiry for this article but subsequently reversed its decision.
"We have strict ads policies that govern the types of ads and advertisers we allow on our platforms," Google spokesperson Davis Thompson said in a statement. "If we identify an advertisement that violates our misrepresentation or government services policy, we immediately remove it."
Like other online intermediaries, Google is likely shielded from liability for the third-party content it hosts, including ads, by Section 230 of the Communications Decency Act.
A "substantial cottage industry"
The Federal Trade Commission recently proposed a new rule to crack down on the broader issue of government "impersonation," a phenomenon that has cost consumers billions of dollars, and is "highly prevalent and increasingly harmful, especially for small businesses," said Christopher Brown, an attorney in its marketing practices division. The most commonly impersonated government entity is the Social Security Administration, followed by Medicare, U.S. Customs and Border Protection, the FTC and then the IRS. 
The FTC's proposed rule would enable it to recover money from violators and pursue civil penalties against them, but it must still go through a public hearing period, more review and a final agency vote, which could take months or years.


Even if the process drags out, the rule would "make a huge difference for consumers," said Bonnie Patten, the executive director of the consumer advocacy nonprofit group Truth in Advertising. 
As part of this process, Patten's organization has filed comments with the FTC complaining about Federal Contractor Registry, as well as Federal Filing, Federal Award Management Registration and others, referring to them as "imposters" running "scams" to pose as the federal government while failing to adequately disclose that they are private companies.
Before Truth In Advertising filed its complaint last summer, Federal Filing displayed the official SAM.gov logo at the very top of its homepage, while disclosing near the bottom that it "is not a government agency," as well as on a separate FAQ page. The logo has since been removed. Near the top of the site, the company now asks "Why Work With The Federal Government" and "Why SAM?" 
Federal Filing said that Truth In Advertising was "unfairly targeting us due to presumably bad actors in our line of work."
Like Federal Contractor Registry and Federal Filing, the company Federal Award Management Registration was using Google ads to attract customers. When reached for comment, it also updated its website, which had featured a backdrop of the U.S. Capitol and offered the opportunity to talk with a "federal contractor advisor." 
At the bottom of the homepage was its sole disclosure that it was an independent third party, with the accompanying line: "Often, the difference between landing and losing a contract is a small mistake that prevents proper filing. Trust the experts so you can be sure your company is properly registered and fully able to apply for and win federal contracts."
Following an inquiry for this article, the site now provides an enlarged disclosure in bright blue font and no longer displays the Capitol.
This was due to "ongoing changes" to the site, company owner Brad Anderson said by phone. He added that "99.9%" of customers understand that his site is not affiliated with the government, and that it is the firm's competitors who "grossly misrepresent themselves." 
In an email, Federal Award Management Registration added in part that its representatives inform potential customers over the phone that it is "an Independent Party and that they could do the SAM registration for free on their own." 
Even some sites that more clearly distinguish themselves from SAM.gov, but populated near or at the top of Google search results for queries, have received complaints from customers who confused them with the government. Among the many complaints filed against such sites with the nonprofit watchdog group Better Business Bureau, one person wrote of a website called US Federal Contractor Registration: "I assumed it was a government website but it was not."
The individual said their charity paid $599 for a service they later learned could have been completed for free. In a public response, US Federal Contractor Registration — which states on its homepage that it is a "third-party" firm, and in small, gray-on-gray print at the bottom that it is "not a government agency" — said it discloses this information "clearly."
The company's president and CEO Eric Knellinger said in a lengthy email that "instead of pointing the finger at USFCR," NBC News should "look at and report on the issues and problems with the System for Awards [sic] Management [SAM.gov] itself."
As these companies continue to thrive without meaningful intervention, more and more are popping up.
"There's a substantial cottage industry built around this," said Ken Bloch, president of the Association of Procurement Technical Assistance Centers, which provides free help with registrations and annual SAM.gov renewals. "A lot of the businesses that fall prey to this are very small. They're mom-and-pop businesses — maybe five or 10 people."
Free, 'superior' alternatives
Federal Contractor Registry, Federal Filing and Federal Award Management Registration all said that they make clear to their customers that they are not connected to the government and that they have never misrepresented their businesses. Each likened their services to tax filings, a cumbersome and complex process which many people pay professionals to complete even though they can do it themselves at no cost.
But the Small Business Administration urges people not to spend their precious resources on these services when so many free alternatives exist. The SBA has scores of district offices nationwide, as well as business centers dedicated to helping women, veterans and other specific groups, offering no-cost assistance with SAM.gov registrations and renewals.
"Save those resources to do the other back-end work that can be overwhelming for small-business owners, like accounting and annual taxes," said Bibi Hidalgo, SBA's associate administrator for government contracting and business development. "There is no need to spend any of your hard-won contract awards on this."
"There is no need to spend any of your hard-won contract awards on this."

Bibi Hidalgo, Small Business Administration's associate administrator for government contracting and business development.
The U.S. General Services Administration, which runs SAM.gov, said in an emailed statement that "no third party company should ever impersonate SAM.gov for any reason," and noted that it "takes appropriate action when such impersonation is brought to our attention." It did not respond to requests to clarify what such action entails.
Talbot has connected with her local Procurement Technical Assistance Center and plans to take advantage of its free support going forward. Already, she said, the help she has received at no charge has been "superior" to the services for which she paid hundreds of dollars.
Until the FTC's proposed rule comes into effect, Patten from Truth in Advertising worries that more small-business owners like Talbot will unnecessarily spend their money on SAM.gov registrations and renewals. She expects new, prominently displayed Google ads to play a part in the problem.
"As much as we'd like to hope that Google wouldn't take money from scammers," she said, "we've seen time and time again that that's not really how things seem to work out."