There are few things that irk home bakers more than six sad, empty little cups in a cupcake tin.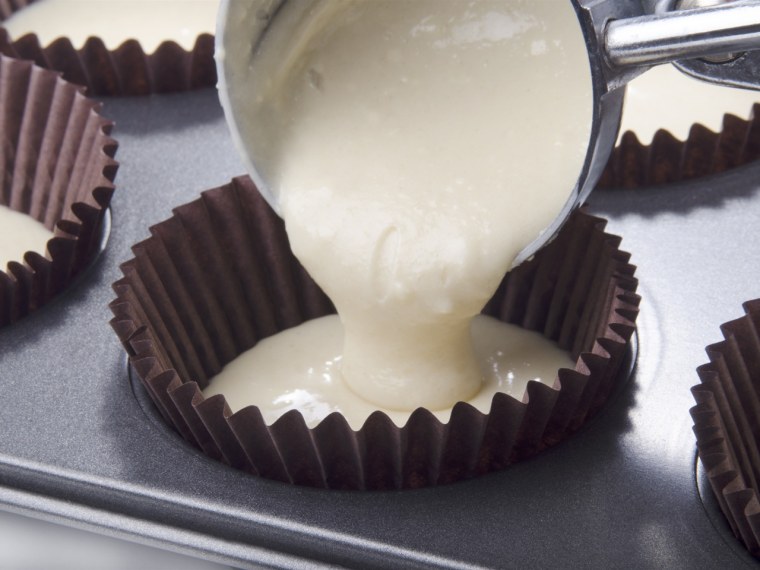 That was Jill Cataldo's conundrum after her favorite cake mix boxes, which used to measure 18.25 ounces, suddenly shrunk to 15.25 ounces -- yielding only 18 cupcakes in her standard batch of two 12-cake tins.
"You should be able to get 24 cupcakes out of cake mix," said Cataldo, 39, a coupon advice columnist and savings workshop instructor from Illinois.
Her solution: stretch the recipe with her own homemade batch of "cake mix upsizer" -- a flour, sugar, baking powder and baking soda combo.
Cataldo's cupcakes are victim of an ongoing trend. Consumer packaged-goods makers have gotten creative with how they pass on rising costs and maintain bottom lines — from offering fewer ounces in cake mixes to replacing some of the cream in ice cream with air to punching a hidden "dimple" in the bottom of peanut butter jars to decrease capacity. Often, the price stays the same, and the package looks the same on the shelf, but it contains less product.
Pillsbury told NBC News it decreased the net weight of its cake last year to "align our products with other brands in the category," and said the 15.25-ounce amounts "bake the same size 13x9 inch cake, or 24 cupcakes, while retaining the quality and flavor consumers expect."

Piece of cake?
Betty Crocker mixes shrank, too. But not every company has followed suit. Duncan Hines mixes still comes in 18.25 ounce packages. Meanwhile, it's a matter of pride for specialty baking supply company King Arthur Flour that they sell their cake mix in 22-ounce packages. Their box, which sells for several dollars more than other national brands, also advertises it makes 24 cupcakes. 

"Rising ingredient costs have driven most, if not all our competitors and most other food industry companies, to downsize in order to maintain profit margins," said Deb Powers, Director of Merchandising.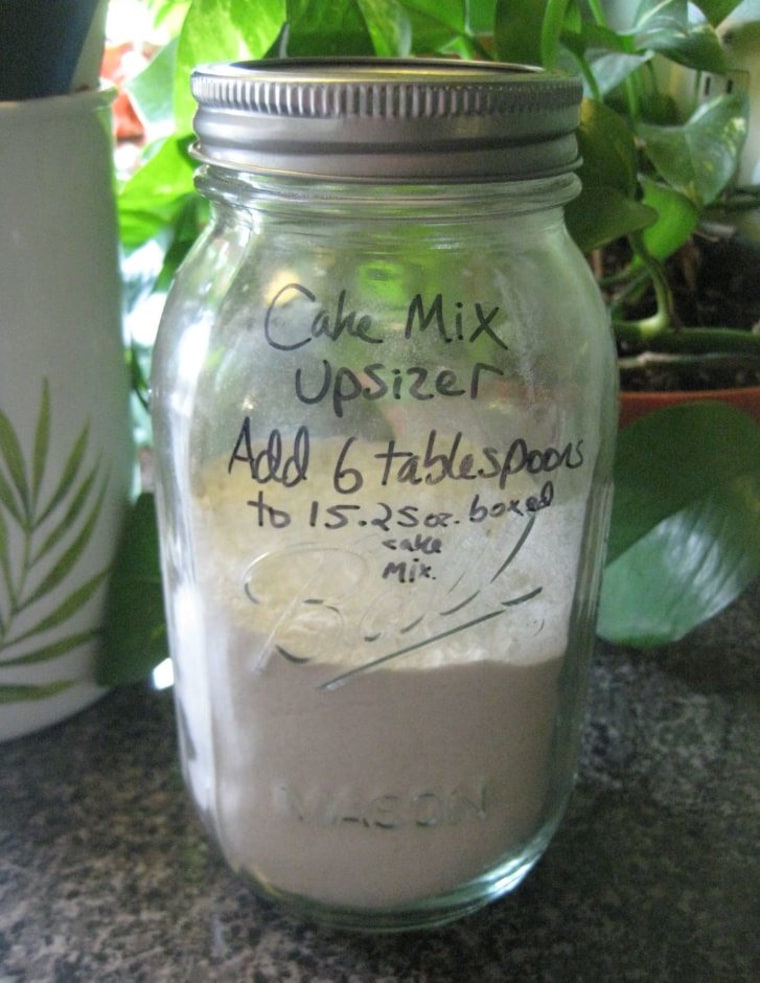 That makes bakers unhappy, says Anne Byrn, author of "The Cake Mix Doctor" cookbook series. "The smaller mixes result in cakes with less volume and less structure, making them shrink while cooling and crumble when sliced," she said.
Feeling cheated
When consumers discover this, "they feel that is a little bit of a sleight of hand on part of the manufacturers," said Edgar Dworsky, editor of Mouseprint.org, a site which tracks changes in the small print on product labels. "They feel they're being cheated."

Just last week, Kimberly-Clark announced that Kleenex would have 13 percent fewer sheets, but would make their tissues 15 percent "bulkier" by adding more fiber.
The Wall Street Journal reported that the price for eucalyptus pulp, a key material for Kimberley-Clark, was up 3 percent. The company told the Journal the move was not in response to rising costs, but was an innovation and pricing strategy.
"We've made the sheets under several of our brands' products thicker, softer or more absorbent," Eric Bruner, a Kimberly-Clark spokesman, told NBC News. "We're proud that we could deliver these improvements without significantly raising the price."
Dworsky isn't buying it. "Almost universally when a manufacturer proclaims on a product 'new and improved,' they have also downsized it. That starburst proclamation serves to divert the consumer's attention away from the net weight or net content statement," he said.
Magic price points
Not wanting to resort to fine print tricks, in 2007, Turkey Hill Dairy's president Quentin Frey faced an ice cream identity crisis. Amid sharply rising costs in cocoa, dairy, sweetener and other ingredients, how do you make honest ice cream?

One possible route was to replace so much cream with cheaper ingredients that it could no longer legally be called ice cream, but "frozen dairy dessert."
Instead, to maintain the brand's standard for flavor, the company matched competition and decreased the packages from 1.75 quarts to 1.5 quarts. Fondly remembering when he could bring home a half-gallon of ice cream, or 2 quarts, even that move stung. But it's what consumers said they wanted.
While watching a focus group from behind a one-way mirror, Frey recalls being surprised when consumers at the time indicated they preferred prices to remain steady, even if the amount of product decreased due to rising costs.
"There's certain price points that consumers think is the right price for an item," said Frey. "For us, the $1.99 price point, two for $5 ... those are kind of magical places. The lower the better."
Pass on increasing costs by raising prices too much, he said, and supermarkets won't pick you to be featured in the weekly circular, leaving product languishing on shelves.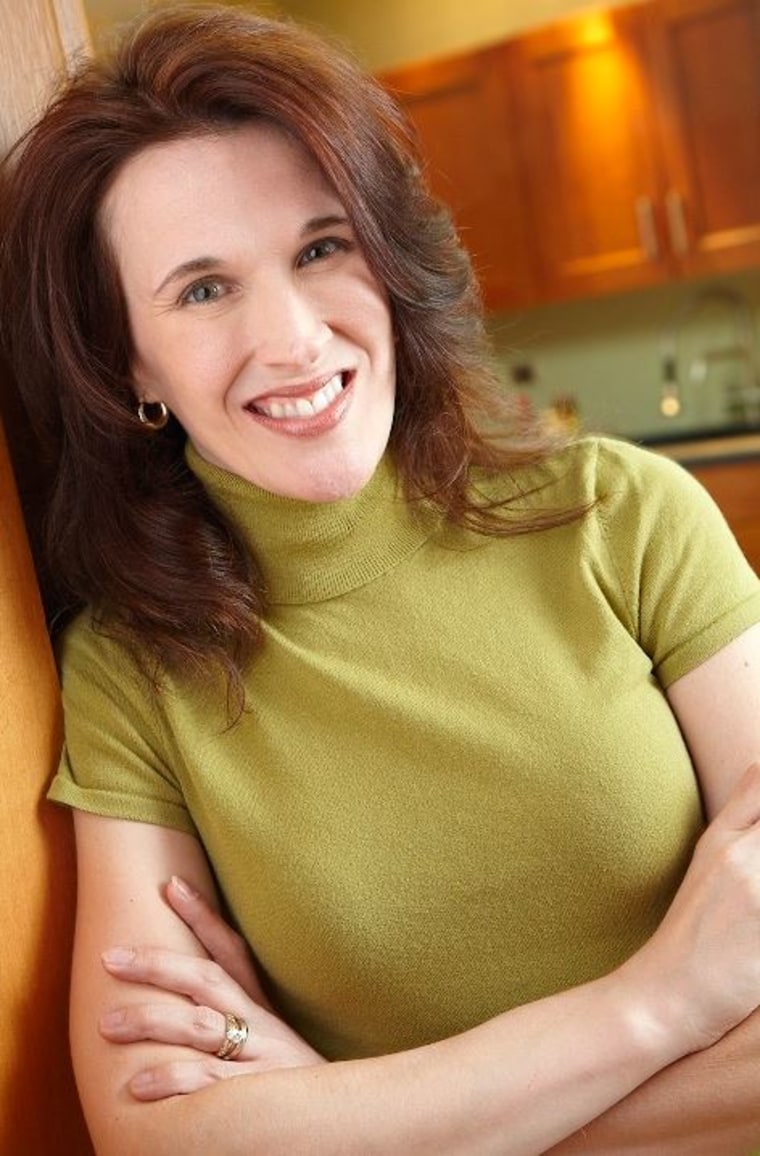 'Slippery slope'
While the pricing and packaging strategies may be intended to please the customer, a 2012 Nielsen survey found that when asked if raw material costs rose substantially, only 12 percent of consumers would prefer if manufacturers modestly reduced pack size but kept the same price. Meanwhile, 20 percent would rather if the company introduced a new smaller size at a lower price. The majority, 38 percent, said it would be best if manufacturers offered a larger economy size with a lower unit price.

Whatever method a manufacturer chooses to maintain profit margins, a spin down any supermarket aisle will turn up downsized products, from orange juice to garbage bags to dog food. Late last year, Dawn dish detergent containers dropped from 9.5 ounces to 9 ounces.
In the end, shoppers are creatures of habit. Companies will continue to downsize while keeping the prices the same because, says Frey, consumers have "got so many dollars to spend in a given week and they want to be able to get so much of so many items."

The trend makes Cataldo uncomfortable.
"It's a slippery slope," she said. "Where does it end?"
Follow Ben Popken @bpopken.