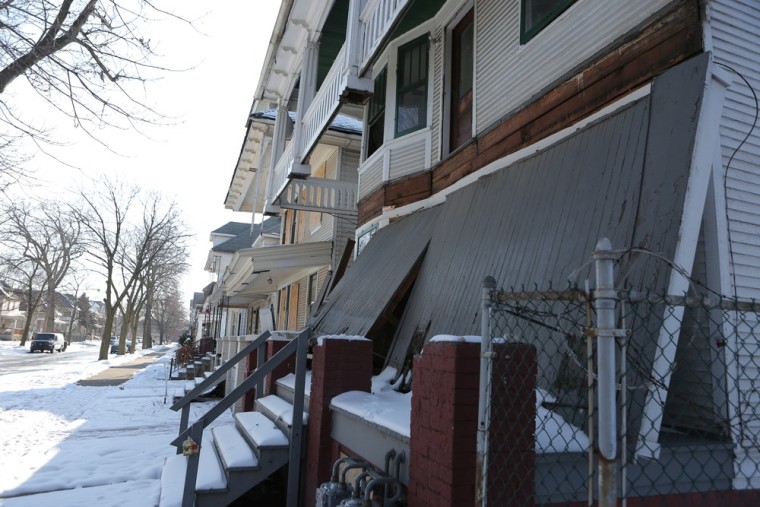 The building has been abandoned for years, but its windows aren't broken and there's no graffiti on its walls – unlike so many other forgotten hulks nearby in the long-impoverished southwest corner of Detroit.
Community organizers promise to soon reopen the Mexicantown Mercado and turn it into an anchor for the city's Latino community. They also hope to turn the complex into a shining example of what can happen in Detroit with help from the companies that transformed the once sleepy Midwest town into the Motor City.
As part of Operation Brighter Future, Ford Motor Co. is pumping $10 million into the resurrection of the Mexicantown Mercado – which will serve as a new food bank and community center and be renamed the Ford Resource and Engagement Center. Company officials, notably including new Chief Operating Officer Mark Fields, promise still more aid to come for the long-beleaguered Detroit.
Such moves are not entirely altruistic, said Fields.  Detroit's long-running problems don't just serve as the butt of jokes when he travels, but the transplanted Jersey boy has also seen firsthand that it can be difficult to get others to migrate to Motown.  
"The community we live in can be either a draw – or not – to get the best and brightest we need for our company's future," Fields said.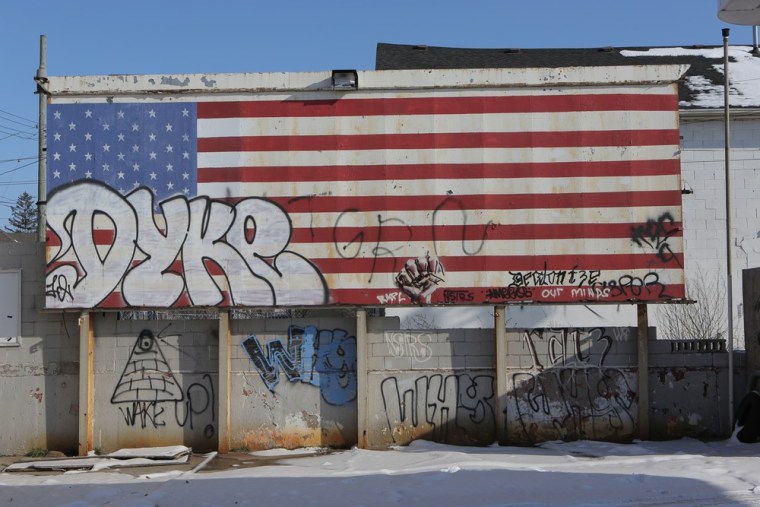 Ford is by no means alone. Since emerging from bankruptcy in 2009, General Motors has ramped up its involvement in a city that is teetering on bankruptcy. So has Chrysler, which moved its headquarters to the fringe suburb of Auburn Hills more than two decades ago.

There's no question that Detroit needs all the help it can get. 
The making of Motor City
In the years after World War II, the "Arsenal of Democracy" was a major part of American pride about its industrial muscle – and the primary source of the machines that helped transport U.S. workers out to the fast-growing suburbs. But over the years, the factories and jobs followed, leaving a city of abandoned assembly and supplier plants and rapidly shrinking communities, especially after the riots of the mid-1960s.

Whole neighborhoods have vanished or are largely filled with abandoned homes and once-thriving businesses. In the 1950 census, Detroit's population peaked at 1.85 million, making it the nation's fifth-largest city. That dwindled to 706,585 people in 2011, according to the U.S. Census estimate. During the previous decade, the city lost one resident every 22 minutes. 

Related: 'Lost respect for life': 2012 deadly in Detroit
The city's massive budget deficit is so severe it has had to relinquish control of institutions like its zoo and main art museum, the Detroit Institute of Arts. Bankruptcy is a serious possibility for the city, and though Michigan voters in November rejected a law permitting a state takeover, a new measure approved by state lawmakers in the final weeks of 2012 could soon place an emergency manager, appointed by the governor, in charge of the city's finances.
There's a growing number of small to large businesses that have reinvested in the Motor City's downtown, including software giant Compuware and, more recently, Quicken Loans, whose founder Dan Gilbert has, in turn, been rapidly buying and renovating office, residential and retail properties.
Surprisingly, there are reasons to feel optimistic, said Hector Hernandez, chairman emeritus of the Mexicantown Community Development Commission, or MCDC. He notes that in many areas Detroit has already bottomed out and has begun to show surprisingly solid signs of revival. There are a growing number of restaurants and stores in his neighborhood, he said, some like the every-busy El Barzon attracting a growing number of suburbanites who hadn't visited the inner city in decades – if ever.
Quicken and other firms have been offering subsidies to convince mostly young employees to relocate rather than commute, and many landlords report they are looking for additional lofts and apartment buildings in the central core to renovate.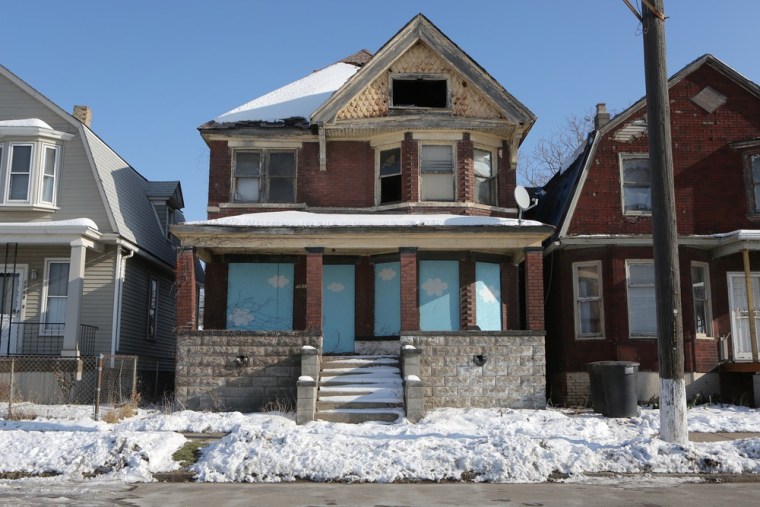 "It takes innovative strategies to make it work because the city itself doesn't have the money," said Hernandez.
Indeed, during a presentation of an oversized Ford check to the MCDC, Detroit Mayor Dave Bing said, "I wish I could take that check back with me."
Despite help from  companies like Quicken and Compuware, "there is no way the city of Detroit will recover without the assistance of the domestic automakers and their suppliers," who have far more power to create jobs and pump money both into the city government and into the coffers of its business owners, landlords, developers and residents, said R.J. King, editor of the Detroit-based trade publication D:Business, and a longtime follower of the city's ups and downs.
Help from the Big Three
A few years ago, it looked like Detroit's automakers might not even be able to help themselves, all three teetering on insolvency, and both GM and Chrysler eventually going into bankruptcy before being rescued by federal bailouts. At one point, shortly after emerging from Chapter 11, GM gave serious thought to abandoning its headquarters on the Detroit River, the massive Renaissance Center complex, but decided to stay and help revitalize the surrounding riverfront area.

GM has steadily increased its involvement in community affairs; at one event last year, Chevrolet General Marketing Manager Chris Perry washed the feet of some young inner city children and helped them find new shoes donated by the Samaritan's Feet charity.
Chrysler, meanwhile, has taken several floors of space in one of Quicken's new downtown buildings – recently renamed Chrysler House – and kicked in cash and manpower for other community projects. 
Skeptics question whether it's all too little and too late as the bulldozers continue to demolish derelict neighborhoods and a shrinking, underpaid police force struggles to get a grip on endemic drug and crime problems.
Few expect to see a Detroit once again filled with assembly and component plants, as it was prior to the 1960s. But activists say that without the support of the Big Three – who can, in turn, motivate other businesses to lend support – there simply will be no Motor City, downsized or not.